Seo Ji-hye headlines golf drama Buddy Buddy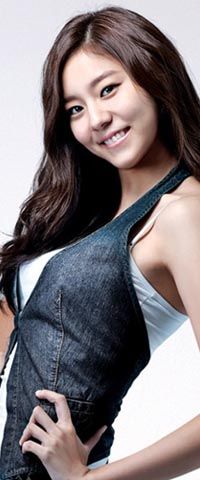 Seo Ji-hye, Lee Yong-woo, UEE
When I read that Seo Ji-hye had been cast in the upcoming golf drama Buddy Buddy, my interest was piqued. Then, a short while later, I read that her co-star would be Lee Yong-woo (so pretty, SO wooden), and I was bummed. He was barely passable in Style where his look fit the image, but as a lead actor? Oy.
On the other hand, Buddy Buddy has a few things going for it. Based on a manhwa called Buddy, this Group Eight production will be directed by Yoon Sang-ho, who directed Tamra the Island and Legend. And 25-year-old Seo Ji-hye has been quietly building up her resume with some solid performances (Shin Don, I Love You) and is due for her breakout.
Seo Ji-hye plays an heir to a world-famous golf resort who is also a talented elite golfer, having acquired her textbook-perfect technique in the best environment. Lee Yong-woo plays "John Lee," who was orphaned and adopted as a child. He has won a PGA championship, but abruptly quits the pro life and becomes a golf course trainer. He also practices the Brazilian martial art of capoeira. According to a production source, Lee was cast because he fits the image from the original manhwa with his vaguely Western/foreign looks; he also has dance experience, which is an important element of capoeira. (But what about that acting element?) Last but not least, pop star UEE has been cast as a third golfer, who grew up poor but pursued her dream despite the hardships.
This drama has been the works for a while and was initially reported to be part of the 2009 resurgence of the sports kdrama, but is now aiming for an airdate in the first half of this year. However, with all the recent sports drama attempts falling flat (Triple, Dream, Heading to the Ground), I'll be approaching with caution.
RELATED POSTS
Tags: Birdie Buddy, Lee Yong-woo, Seo Ji-hye, UEE