Sexy comedy Festival features solid acting lineup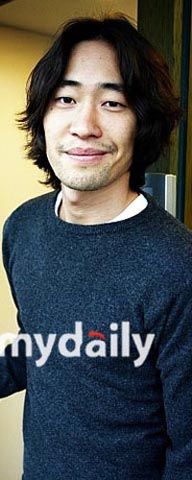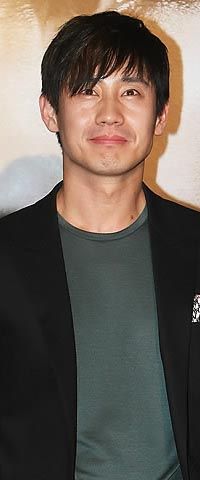 Ryu Seung-beom, Eom Ji-won, Shin Ha-kyun
It's been a while since we've had a sex comedy come out (it seems?): the "bright, sexy romantic comedy" movie Festival has announced its cast, and it's packed with name actors. Taking the lead are Ryu Seung-beom, Eom Ji-won, and Shin Ha-kyun in the film written and directed by Lee Hae-young of films like No Manners (which he wrote) and Like a Virgin (which he directed).
The movie is set in a "wholesome neighborhood where four suspicious couples live sly lives." The four groups are arranged as follows:
(1) Thirst's husband Shin Ha-kyun pairs with The Woman Who Still Wants To Marry's bubbly Eom Ji-won. He's a frustrated police officer whose confidence in his sexual prowess takes a hit when he discovers his live-in girlfriend's vibrator. Eom is an English teacher who buys the gadget on a whim and sends her boyfriend into emotional tumult.
(2) Everybody Cha Cha Cha's Shim Hye-jin teams with Chuno's twisted slave hunter Sung Dong-il. She's the elegant proprietor of a hanbok shop, but one day finds herself unexpectedly excited at the sight of a whip and handcuffs, and starts to enjoy "a secret private life." Sung owns a hardware store and is known by neighbors as being a gentle, warm-hearted guy, but that's because they don't know what happens after he discovers her interest.
(3) Chungmuro favorite Ryu Seung-beom is back to flexing his comic chops as he couples up with 20-year-old Baek Jin-hee (Bandhobi, Loving You a Thousand Times) as a "mysterious" guy who resists the advances of a high school girl. Despite his non-reaction, she throws herself all over him.
(4) Thirst's Oh Dal-soo, who frequently plays comic and/or creepy oddballs, plays a high school teacher with a fetish for the feel of lingerie.
The film will begin filming in March and is aiming for a release later this year.
Via Sports Khan
RELATED POSTS
Tags: Baek Sung-hyun, Eom Ji-won, Ryu Seung-beom, Shim Hye-jin, Shin Ha-kyun, Sung Dong-il