Dong Yi's official posters
Speaking of new Monday-Tuesday dramas, here's a look at another: MBC's Dong Yi comes out the same day as SBS's Oh! My Lady, albeit an hour later in the regular prime-time slot. These new posters feature Dong Yi's lead actress in the title role, Han Hyo-joo. In reference to her character's initial status as a water maid in the palace, the main poster above shows Han standing on water.
In the second poster below, the rest of the main cast is pictured, including King Suk-jong (Ji Jin-hee), the ambitious concubine Lady Jang (Lee So-yeon), Dong-yi's devoted Chun-soo (Bae Soo-bin), police officer Seo Yong-ki (Jung Jin-young), and the queen (Park Ha-sun).
My personal favorite is the third poster, which shows the progression of Dong-yi's character in the two images of Han Hyo-joo. At left, she is a simple servant girl, and she later becomes a royal consort and mother to a king.
Dong Yi premieres next week, on March 15, in Pasta's slot on MBC.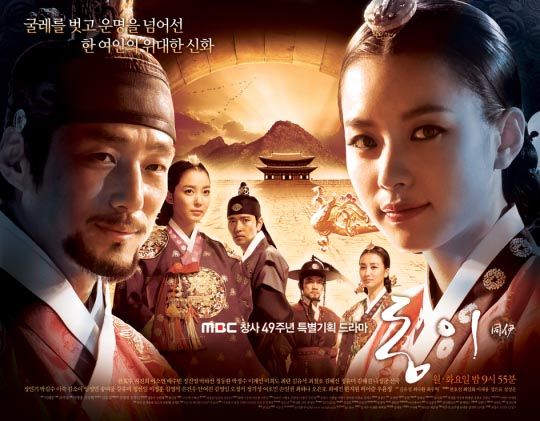 Via OSEN
RELATED POSTS
Tags: Dong Yi, Han Hyo-joo