Jung Il-woo immerses himself in theater
Jung Il-woo is currently acting in a small stage play in Seoul, Beautiful Sunday, which has earned him critical and popular favor. In it, he plays a gay man with AIDS, but despite that grim-sounding setup his character is described as bright and lovable. Jung recently gave an interview about his role, working in theater for the first time, and what he's taking from the experience.
I'll admit it was Jung's adorable role as a broody teenager in Unstoppable High Kick that first caught my attention, but it wasn't until a few years after that that I really grew to love him. He just seems so focused on the work itself that it's clear he doesn't care about the fame, which he admits was a little overwhelming post-Unstoppable High Kick, and is in this career for the work. In every interview I've read, he shows so much enthusiasm for learning and acting that I can't help but admire his attitude.
(In fact, I suspect that his intense drive may sometimes get him into trouble — and not just physically, from overwork — because that level of commitment may actually lead to tunnel vision. And his frankness about his own weaknesses can sometimes make him talk TOO honestly, as with his confusion in My Fair Lady. I suspect that those who dislike him will hold these traits against him, while they just make me respect him all the more.)
Theater actor Jung Il-woo: "I'm really learning what acting is"

"Standing on the theater stage feels fresh and new every single day. And my feelings and the audience's responses are different each time… I feel the energy and thrill go through my entire body when I'm onstage."

Actor Jung Il-woo has gone to Daehakro [Seoul theater district]. He throws his whole self into acting on the stage of a small theater seating just over 200. There, there is no "star" Jung Il-woo. There's only the novice theater actor Jung Il-woo.

He is taking on his first theater challenge in the play Beautiful Sunday, taking the stage daily since February 4 with just over a month left. And he's completely in love with the fun of acting on the stage.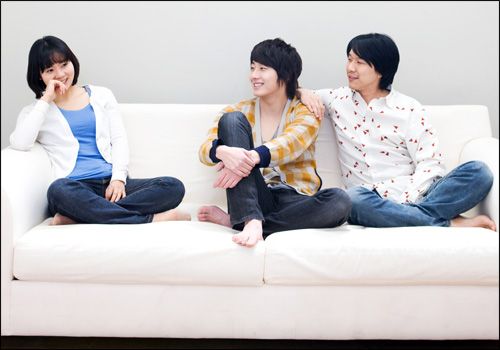 "At first, it was awkward facing audiences, but now every day is a new experience. Every day, my feelings about my character are different, and so are my detailed emotions. There are also a lot of things I learn playing off the other actors."

Debuting in MBC's sitcom Unstoppable High Kick, he made unexpected choices as he shot off to do dramas Return of Iljimae and My Fair Lady. Currently on leave from Hanyang University's theater and film department, Jung Il-woo decided to try theater through the recommendation of his advisor, professor Choi Hyung-in.

"I've wanted to do theater for a while, and professor Choi Hyung-in told me, 'Now that you're done with your dramas, try acting properly,' and that it would definitely be different, rehearsing every single day. The timing was good after My Fair Lady ended, and I decided to strengthen my basics while I was resting between projects."

The play Beautiful Sunday was produced by the theater company Hanyang Repertory in 2006, and received a lot of affection as a story about love and farewell revolving around a gay couple and a woman.

Jung Il-woo transformed into "Lee Jun-seok," a gay man with inner pain but a bright, lovable personality.

"Before I began this play, it's true I did have a little bit of resistance toward gay people, and as I rehearsed this play, it completely disappeared. I was dark and heavy in my previous role, but I made this soft character with a bright image."
In the roughly two hours he spends onstage, Jung Il-woo shows a variety of sides. At first endlessly lovable, his emotions explode in a scene where his misery is palpable. He even offers fan service for all the noonas in the audience with a topless scene.

"The topless scene? To be honest, at first I felt the pressure and wondered if it was even necessary, but the director and actors said, 'You have to do it no matter what.' I play an AIDS patient, so I couldn't work out. I don't eat much dinner though. [Laughs.]"

For his stage turn, he is receiving praise for his rapid improvements. He has improved his vocalization, with which he'd been dissatisfied, and his enunciation has become distinct. The way he expresses his emotions has become more natural. It's through theater that he's properly studying acting.

"To be honest, up through Iljimae I felt that I was doing okay with my acting, but with My Fair Lady I felt like that all went down the drain. [Laughs] After doing this play, I feel that it's a definite help to my acting. Dramas have their own strengths, but getting partial scripts or one at a time limits how much detail you can delve into with a character, and you're busy just reading the script. On the other hand, a play's script is ready in advance, and you can adjust to your co-stars and the audience, so it's a little more comfortable. I've also learned new ways to control my emotions."

Jung Il-woo expressed his desire to return to television screens when he's done with the play.

"I don't know what genre it'll be, but I'd like to try a soft character who's my age. I haven't done bright roles after High Kick, so I want to show a bright side to myself this time. A transformation? I think I can try that in the latter half of my twenties. I'm not impatient about that."

Having cast off his compulsiveness and impatience toward acting, one could sense a calmness about Jung Il-woo.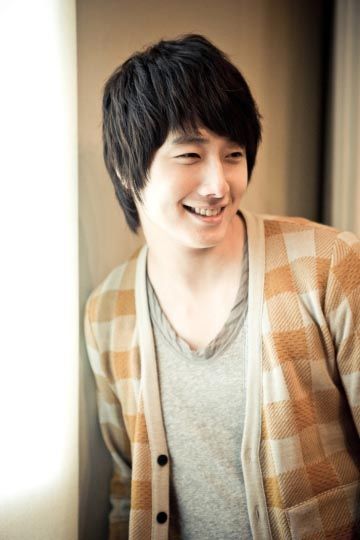 Via Joy News
RELATED POSTS
Tags: interviews, Jung Il-woo