Like the Moon Escaping From Cloud's new preview and posters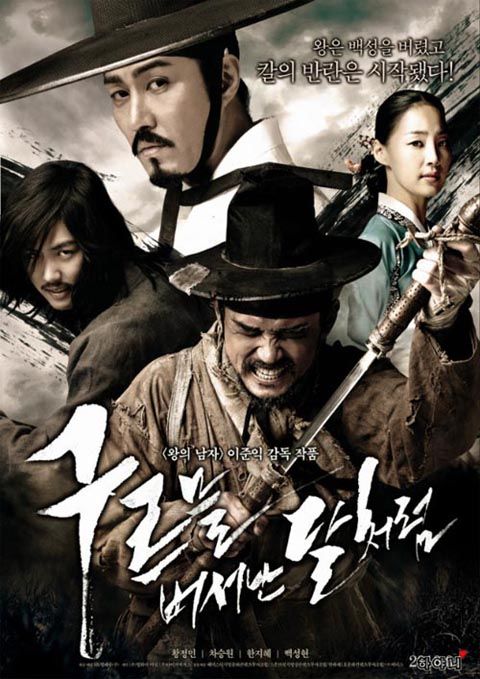 The first trailer for Like the Moon Escaping From Clouds was released earlier this month, and now a longer preview has come out, along with a couple additional posters.
The historical action film pits main characters Cha Seung-won and Hwang Jung-min against each other; the former leads a rebellion to overturn the social order, while the latter is a blind swordsman who believes in protecting the world. Cha is of royal blood but was born illegitimate, and now vows to take the throne.
Meanwhile, Han Ji-hye's Baek-ji is characterized by sadness over a departed lover, and Baek Sung-hyun plays a young man determined to pay back his enemy. As the preview opens, Cha Seung-won says, "I didn't dream this dream that we would all live together." Hwang Jung-min returns, "This is a dream that we all die together!"
Like the Moon Escaping From Clouds is scheduled for an April 29 release.
Despite this preview being longer, I think I preferred the first, which explained less but made a stronger impression. On the upside, we get to see more of the cast in this one, and the acting looks strong all around.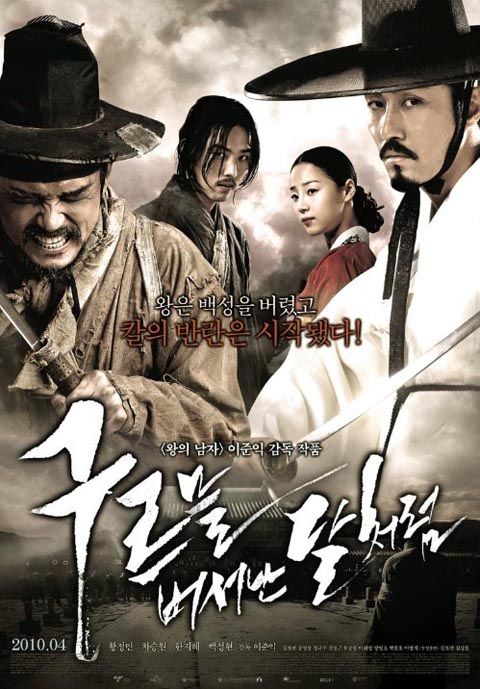 Via My Daily
RELATED POSTS
Tags: Baek Sung-hyun, Cha Seung-won, Han Ji-hye, Hwang Jung-min