More stills as Man Called God winds up for weekend premiere
More stills are out of MBC's A Man Called God (actually, two different sets), which premieres this upcoming weekend. The first set of shots features lead star Song Il-kook in action playing Kang-ta, chasing down a man named James with whom he'd once worked in the past. In a Lamborghini! I know nothing about fancy cars, but damn if that ain't a pretty one.
James is a weapons trafficker in the Middle East, and Kang-ta approaches him for information on his enemy. The description says "approaches," but it looks more like a beatdown. This scene was shot on a road near a beach in Yokohama, Japan, and had both vehicles (the other is a limousine) racing along at high speeds.
The second set of stills showcases a kiss scene between Song and Yoo In-young, which will appear in Sunday's Episode 2. Yoo who plays Jang-mi, the daughter of Kang-ta's enemy whom he is tracking down in order to avenge his parents' deaths. Thus Kang-ta approaches her purposely to get more information on his target, rescuing her from the attentions of a violent man. She's attracted to him and initiates the kiss.
(I don't really like the clothing — and why are Song's pants always too short? — but I have to admit that I'm starting to appreciate the hairstyle. Yeah, it's over-the-top, sorta retro — it's like a New Wave Duckie! — and a little ridiculous, but that's also its appeal. I have a feeling that this drama's success is going to be dependent on getting the right tone: Hit the right mix of action and fun bravado, and it could be entertaining. Go too far or not far enough and it could be a bore.)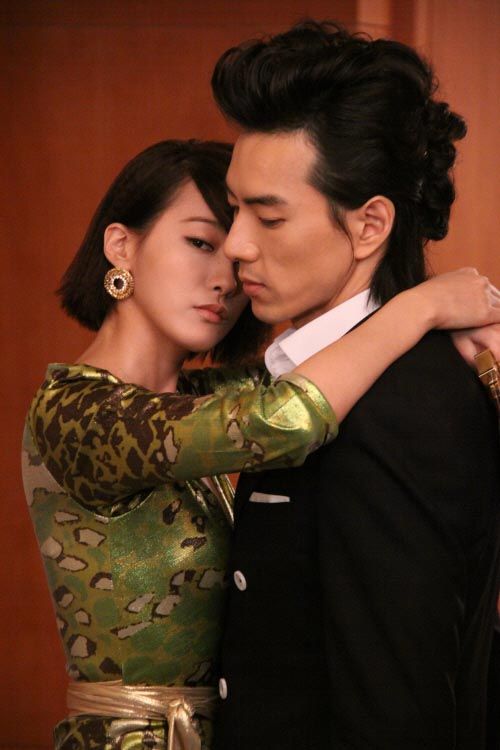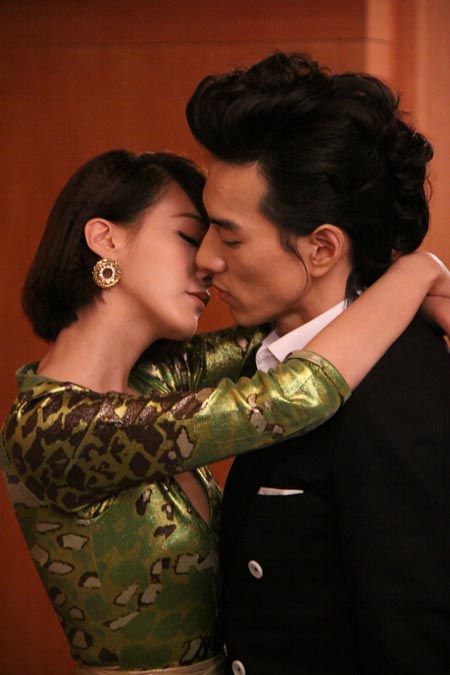 RELATED POSTS
Tags: A Man Called God, Song Il-kook, Yoo In-young