Personal Taste (the novel): Part 3
What a tangled web we weave…
There are a lot of missed connections and misunderstandings in this next part, so hopefully it doesn't get too confusing.

Chapter 7: "The silver fish vs. the she-cat"
Woo-min remains unaware of In-hee's designs on Jin-ho, so when she receives a call from her friend suggesting another sleepover, she doesn't think too much of it. She's not enthusiastic about a girls' night — she's working late — but In-hee brushes Woo-min's concerns aside and says she'll be happy to wait up. Jin-ho will be there to let her in, so there's no need to rush — take her time! Inwardly, In-hee hopes that Woo-min doesn't come home at all so she can seduce Jin-ho without complications.
Thus In-hee drops by Jin-ho's office to suggest heading home together. He had dismissed her the last time she dropped by unannounced, but this time she has Woo-min as an excuse so he can think of no good reason to turn her down. On their way out, they are stopped by an angry Hye-mi, who assumes that In-hee is the woman Jin-ho is living with. Jin-ho sighs, trying to muster up the energy to deflect Hye-mi, thinking she's going to whine about him moving back home. To his surprise, she calmly invites herself to check out his new digs — she wants to see how he's living.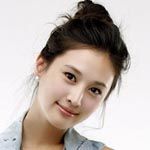 I have a mental image of In-hee standing off against Hye-mi with exaggerated glares a la High Noon, a tumbleweed rolling by between them. Hye-mi thinks to herself that In-hee looks like a silver fish (a hairtail fish, i.e., skinny and pinched looking), while In-hee mentally calls Hye-mi a she-cat (i.e., wily and sneaky).
At the house, In-hee acts like this is her home and that she's Jin-ho's roommate, careful to make these comments out of earshot of Jin-ho. Thus when Woo-min later arrives home, In-hee has to act fast to keep her various lies from entangling. She can't explain who Hye-mi really is because she doesn't want to reveal that Jin-ho may be straight, so she takes Woo-min aside to explain that Hye-mi is Jin-ho's clingy, annoying younger sister. Thankfully for In-hee, Woo-min is tired from work and immediately heads inside for a nap.
Meanwhile, Hye-mi believes In-hee's lies and asks Jin-ho about his girlfriend-roommate (meaning In-hee). He naturally assumes "roommate" refers to Woo-min. He's about to say that no, they're merely roommates, but it occurs to him that this is a way to get Hye-mi to let him go, so he decides to go with the lie. Yes, his roommate is his girlfriend!
Phew, tired yet from all these crossed wires?
Hye-mi would be willing to give up on Jin-ho if he really found a woman he loved, but she really, really cannot stand In-hee and believes she has to save him from making a mistake. This also means she can't leave the two alone at the house together, so she fakes a stomachache to get Jin-ho to accompany her home. In-hee, suspicious of Hye-mi's motives, runs interference and volunteers to accompany them to the hospital. Hye-mi insists she doesn't need the hospital, and urges Jin-ho to accompany her home. And on her way out, she can't resist sticking her tongue out at In-hee, relishing this temporary triumph.

Chapter 8: "Unattainable person"
The next day is Saturday, but Woo-min shows up at work anyway. She'd slept through the whole night and therefore missed all the action, and woke up to an empty house. It's a little odd that In-hee insisted on spending the night and then left without saying anything. Jin-ho's absence she attributes to a date with Sang-joon (har), which is an idea that disgruntles her. She has to keep reminding herself that Jin-ho is gay and therefore off-limits, despite her growing feelings.
However, a toothache flares up and strikes with such force that it's difficult to get any work done, so her boss orders her to stop working and go to the dentist immediately. This presents a few difficulties, because her dentist was actually the cheating ex, Jae-wook, whom she initially met when she'd gone in for dental work. The reason her toothache is recurring now is because she stopped mid-treatment after he dumped her.
An attempt to try a new dentist in the neighborhood yields a run-in with Jae-wook's dental assistant, who says that Jae-wook is not working today, so she ends up back at the old place. Unfortunately, it turns out he IS here today, but she doesn't realize this until the dentist begins work and she is forced to sit through the procedure.
(Note that the drama doesn't have a character named Jae-wook. It seems that Kim Ji-suk's character is based in part on Jae-wook, but will probably not be as slimy, so take the correlations with a grain of salt.)
Thank goodness he waits until the procedure is done to throw himself at her and vow his continued love. Given how he unceremoniously dumped her, Woo-min is more than a little surprised and shoves him aside. Jae-wook hastens to explain that the reason he chose her friend Young-sun (note: he's with In-hee in the drama) is because he had been drunk one night and mistaken Young-sun for Woo-min. That might have been the end of it but she kept calling and pursuing him, and even said she was pregnant. At that point he had already lost Woo-min and their families both approved of marriage, so he went ahead with their engagement. But he couldn't forget Woo-min, he swears.
Despite herself, Woo-min starts to soften — the explanation does make sense and Jae-wook seems sincere… until she looks over and sees a photo with Young-sun taken at the cafe where she had her first date with him. His words lose their effect on her and she struggles to leave, kicking him in the groin when he tries to stop her. This sets off Jae-wook's temper, and he angrily slings insults at her, denouncing her appearance, her character, her worth as a person and as a woman…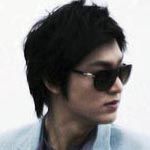 …which is when Jin-ho steps in.
Jin-ho has just come out of a meeting with Tae-hoon, who challenges him for Hye-mi's love. Jin-ho sees that the younger man loves her for real, and thinks that he'd like to meet a woman who inspires him to feel the same way. On his way home, his thoughts turn inadvertently to Woo-min, and he catches himself. Surely he's only thinking about her because of that ugly bag in the window, which looks just like hers. It's not because he's actually, you know, thinking about her all the time, right?
And then he takes a closer look — it actually IS Woo-min's bag in the window. This is how he appears in Jae-wook's dentist office just as she is being assailed with insults, which provokes his own temper and sends his fist flying into Jae-wook's jaw for daring to insult "my woman."
They leave together, taking a little time for both to calm down. She thanks him and the mood lightens as they regain their composure. Noting that it's a nice day, they hit upon the idea of going to see a movie together (cutely, they both ask each other out — "If you don't mind, want to see a movie?" — at exactly the same moment.)
And then here's my favorite part, perhaps of the whole novel: Jin-ho drops by his office before the movie to take care of a task, so Woo-min waits in the car. To her surprise, he comes back bearing a shopping bag — he has bought her some cosmetics to fix up her appearance since the crying has ruined her makeup, and she's touched at the gesture. In exchange, she rummages in her bag to give him a gift — a hand-puppet in the shape of a snake. (It's not named after him, she jokes adorably — it's Ji-no, not Jin-ho! Even Jin-ho has to admit that the snake looks a little like him, although he'd never admit it aloud.) She made Ji-no as a new character for work, but they'd ended up cutting the puppet out.
When In-hee calls, Woo-min gushes that she and Jin-ho actually have quite similar tastes and admits (for the first time) that she's sorry that he's gay. She confesses that she likes him, and catches herself arguing that perhaps Jin-ho isn't exclusively gay, though she has to remind herself that he's off-limits.
But she gets a cold dose of "reality" when Tae-hoon comes charging up. Ecstatic, he hugs Jin-ho and exclaims, "I love you, hyung!" He is thrilled because he has finally won Hye-mi over, aided by the fact that Jin-ho had told Hye-mi he doesn't love her. However, to Woo-min this looks like he's "cheating" on his longtime boyfriend Sang-joon, so she tells him reproachfully that she's disappointed in him; she won't tell Sang-joon about this, but she didn't know he was this kind of person.
Caught in his own lie, Jin-ho can't quite defend the situation without outing himself, so he's left cursing Tae-hoon and his awful timing.

Chapter 9: "Troubled waters"
Hye-mi arrives at Woo-min's house with Tae-hoon, ready to announce that they're together now. Woo-min's the only one home and receives the two thinking they are Jin-ho's sister and his gay admirer, based on her previous encounters. The conversation that ensues is therefore rife with multiple crossed wires, thanks to In-hee's and Jin-ho's misrepresentations:
Woo-min assumes that since Tae-hoon and Hye-mi are here together to see Jin-ho, they must both know that he's gay. Hye-mi, on the other hand, still thinks this is In-hee's house.
Hye-mi and Tae-hoon talk about Jin-ho's relationship in disparaging terms. They mean In-hee, but Woo-min assumes they're talking about Sang-joon. She pleads with them to be understanding of his relationship, because it's one that has required a lot of courage for Jin-ho to be in.
You can see the cause for confusion.
Thankfully, Hye-mi understands that there's some wrong information in the mix, and clears a few things up. In-hee must have lied, which means that the roommate Jin-ho said he is dating must be Woo-min. (Woo-min, however, remains in the dark and continues in her mistaken beliefs.)
Sang-joon, meanwhile, talks to Jin-ho about their museum project. Jin-ho makes excuses that he can't move out yet because he has to do more research on the house, leading Sang-joon to see through his flimsy explanation and guess that he likes Woo-min. Jin-ho has to admit that he has some feelings for her, but thinks that Woo-min only sees him platonically.
Sang-joon suggests that he get everything out into the open by inviting Woo-min as his date to a business party thrown by their museum contacts — that way he can confess to her AND make things clear to Kim Sung-han, the planning director. (Jin-ho fears telling Sung-han directly that he's not gay because he might offend him and endanger his project. Therefore, he needs a way to let him down easy.)
Jin-ho chickens out and goes to the posh hotel party without a date, where he runs into In-hee, who's there through her own connections. She sidles up to him flirtatiously, but he introduces her as his roommate's friend. Making it clear to her that he's not interested, he excuses himself from her company.
However, he then finds himself being approached by Sung-han, whois on a mission to talk to him alone and — gulp — probably make a romantic advance. Jin-ho hurries away to the elevator, which opens just as Sung-han arrives and starts to call his name. And out steps a most welcome sight: Woo-min, dressed up prettily for the occasion. He grabs her and kisses her.
She has been sent here by Hye-mi (who is happier to pair him with Woo-min than with In-hee), and although he apologizes quietly for the kiss, they soon get lost in the moment. They resurface for air and come back to their senses in front of an amused crowd of onlookers, then escape, giggling, to continue their makeout session elsewhere.
Things are a little awkward as they try to figure out what to do now, just as they witness a handful of couples escaping from the party and hurrying up to rooms above — the party IS at a hotel — with some barely making it to their rooms before getting indecent. This embarrasses her, and brings her mind uncomfortably close to the tricky topic of sex. So when Jin-ho says he has a confession to make — wanting to come clean about his lie — she tenses, thinking that he's going to say he loves her just to get sex. Hey, it may be a bit of a jump in conclusions but her past experiences have all ended up here.
Dully, she interrupts and tells him she knows everything so he doesn't have to continue. Jin-ho interprets this to mean that she knows he faked being gay, and apologizes for lying (which reinforces her suspicion that he is lying about his feelings for her). He's confused at her reaction, though — doesn't she like him?
Confused and disappointed, Woo-min breaks away, thinking he's sweet-talking her. On her way out, she runs into In-hee, who is still smarting from being brushed off by Jin-ho. She drives the nail in the coffin by acting the "concerned" friend by warning her of some ugly rumors that are swirling about Jin-ho: he's known for being a player and a boyslut. The words have their intended effect, and Woo-min goes home feeling dejected.
RELATED POSTS
Tags: books, Personal Taste