Producers talk about High Kick's controversial ending
(Spoiler alert: Don't read this post if you don't want to know how the series High Kick Through The Roof ended.)
There have been complaints about the rather dramatic way the series went out last week, and the producers PD has spoken up to explain, if not defend, their choice. To put it mildly, their ending was a pretty unconventional way to wrap up a family sitcom that has enjoyed pretty high popularity for the entirety of its 126-episode run, and a lot of fans were not happy with it.
To put it plainly, the so-called sitcom ended the series with the deaths of two of its main characters, Shin Se-kyung and Daniel Choi, in a tragic car crash. Fans were shocked, then felt betrayed and cheated of the time they invested only to have two of the biggest stars so suddenly killed. Furthermore, the show was supposed to be about family love and hope for the future — in particular relaying a "message of hope" for Se-kyung's future happiness — and the ending just negated all of that. What happens to the theme that you can be happy without money or strict conditions? On top of that, the ending focused solely on Se-kyung and Ji-hoon, making it a lopsided event that didn't show enough of the rest of the cast.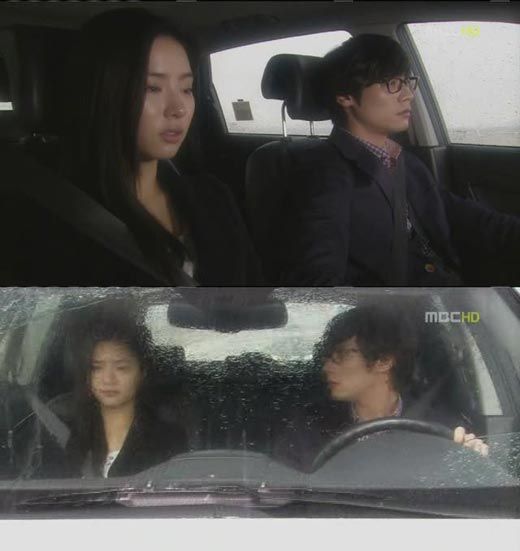 In response to the wave of discontent, director Kim Byung-wook explained that they changed the ending two days before its broadcast. Another production source says, "The writer had written a different ending, but couldn't change PD Kim Byung-wook's intent. In the end, things suddenly shifted to a sad ending two days before the last episode aired."
Throughout this process, there was a lot of criticism and differing opinions between the writer, director, and producers. They argued and tried to change PD Kim's choice, saying that some viewers who were guessing at a sad ending were fiercely opposed. Ultimately PD Kim decided to end on their deaths, which reflected Shin Se-kyung's own opinion. The source explained that the actress had already discussed a sad ending with producers months in advance.
High Kick Through the Roof, like its predecessor Unstoppable High Kick, was a ratings success (in the 20% range) that propelled a lot of its stars to greater fame, such as Shin Se-kyung, Daniel Choi, Hwang Jung-eum, and Yoon Shi-yoon. The PD has been known as a hitmaker, but I wonder if that reputation will take on a bit of a tarnish now. Or at least a bitter aftertaste.
Personally, I have to say that reading about this ending makes me glad I didn't watch High Kick Through the Roof. While I'm all for trying unexpected things and breaking the mold, there are a few conventions that you can't really betray without also betraying your audience, and killing off your main characters in the last scene of a FAMILY SITCOM is one of them. Often last episodes are tinged with melancholy, and I'm perfectly willing to accept that. Unstoppable High Kick had a similar downturn in mood toward its end, but I think it was more successful in wrapping itself up — there was sadness and goodbyes, but also room for imagining that life continues and these characters move on. Here, life DOESN'T actually go on, and that would piss me off if I'd been a fan.
Sure, you can argue a creator has the right to artistic choice and all that, and perhaps the director is perfectly pleased with his ending. But I'll argue that when you're working in television and producing entertainment for a loyal, broad audience (as opposed to working on an independent film, for example), there's a burden of expectation and trust that you build with them. I don't think the audience should dictate how a story unfolds — we've had enough dramas morphed into monsters through that — but I think to screw around with that trust is a pretty big deal, and I'd be much more wary of trusting that director in the future.
Via Hankook Ilbo, Now News
RELATED POSTS
Tags: Daniel Choi, High Kick Through the Roof, Shin Se-kyung