Prosecutor Princess holds script reading, begins filming

Park Shi-hoo and Kim So-yeon
All the attention has been given to MBC's Personal Taste and KBS's Cinderella's Sister, which will be Wednesday-Thursday rivals; now here's a look at the third drama premiering on the same day, SBS's upcoming Prosecutor Princess.
This is the vehicle for Kim So-yeon following her fantastic supporting role in last fall's IRIS, and features Family Honor's Park Shi-hoo and Chuno's Han Jung-soo as her two love interests. The production recently held its first script rehearsal and began filming in Paju, Kyeonggi-do, on February 27.
Kim is Ma Hye-ri, a prosecutor without much sense of duty who prefers to go shopping, while Park plays cool lawyer Seo In-woo. The scene pictured below was one of the first to be filmed, and takes place as the two reconcile after a fight over a meal at a restaurant. On the morning of the shoot, breakfast and snacks were brought to the set by members of Park Shi-hoo's fan cafe and DC Inside gallery, who had mobilized to support their star.
In-woo is a character who swoops in to help Hye-ri whenever she's facing danger, but whose true intentions remain hidden; he is described as "mysterious" and will make audiences wonder if he's a bad guy (or at least a sneaky one) after all. Han Jung-soo's top prosecutor character, Yoon Se-joon, fills out the love triangle. Choi Song-hyun and Yoo Gun also appear.
Prosecutor Princess will incorporate a good amount of legalspeak, but its PD assures viewers that the drama will focus more on keeping a bright and light vibe, rather than getting bogged down in heavy drama. The series will premiere on March 31.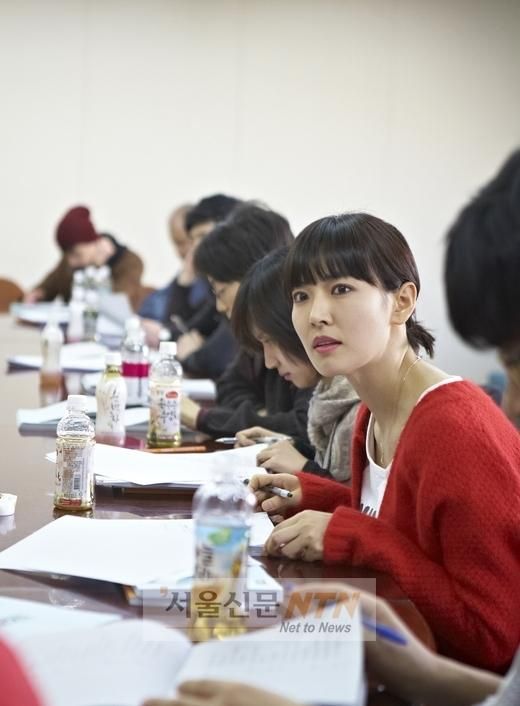 RELATED POSTS
Tags: Han Jung-soo, Kim So-yeon, Park Shi-hoo, Prosecutor Princess