The Housemaid wraps filming
The anticipated remake of psychological thriller The Housemaid — starring Jeon Do-yeon, Lee Jung-jae, and Seo Woo — has wrapped production after three months of filming. It has also released a new set of four stills, which feature the three lead actors and veteran actress Yoon Yeo-jung.
The film has been drawing a lot of interest with its casting and its description as an "erotic suspense thriller," which places Jeon Do-yeon in the femme fatale role as the older housemaid who has an affair with Lee Jung-jae, who is married to a young perfect wife played by Seo Woo. Jeon said after filming her last scene, "The Housemaid is an extremely entertaining film. I still don't feel like it's really over."
Jeon added, "This was a big experience for me, and I tried a new challenge and made a new change because of director Im Sang-soo. I'm so thankful to Lee Jung-jae, with whom I always worked so well; Yoon Yeo-jung, whom I always miss; and our youngest, Seo Woo, who followed along very well in a difficult role."
Lee Jung-jae, who finished shooting his part before Jeon, said, "I feel more attachment to this movie than any project in the past." Yoon Yeo-jung said, "It was difficult physically, but I was really happy filming. I'm glad to be able to to act with Jeon Do-yeon." Director Im said, "I could feel the delight coming from the actors as we worked. Jeon Do-yeon has put in a completely different performance than she's shown till now, and I'm already looking forward to seeing it."
The Housemaid is planned for a May theatrical release.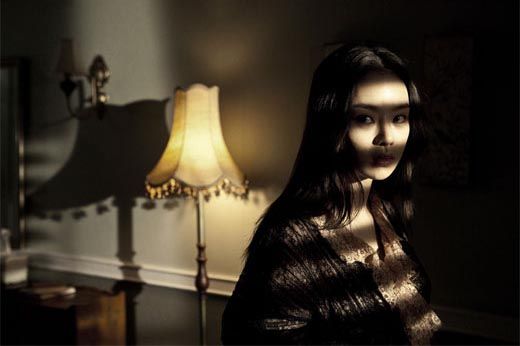 Via No Cut News
RELATED POSTS
Tags: Jeon Do-yeon, Lee Jung-jae, Seo Woo, Yoon Yeo-jung