Park Jin-hee is Giant's leading lady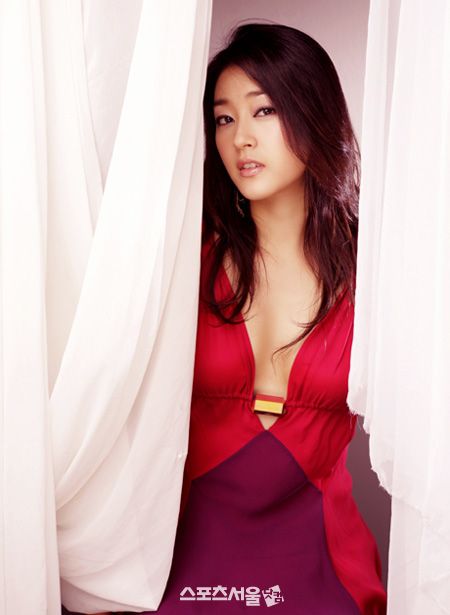 Park Jin-hee, who just wrapped up a drama with MBC's The Woman Who Still Wants To Marry, is quick to return to television as the lead in the upcoming SBS drama Giant. She'll be the leading lady to the drama's main actor Lee Beom-soo, playing his first love.
Park's character suffers childhood trauma after her mother is chased away by her stepmother. In order to hide her own inferiority complex, she treats Kang-mo (Lee Beom-soo) meanly and decides to marry another man, but eventually realizes her love for Kang-mo. The role will feature her from her twenties through forties, as the drama covers a twenty-year span, beginning in the 1970s era of urban growth in Korea. Also cast are Hwang Jung-eum, Kim Soo-hyun, Jung Bo-seok, and Nam Ji-hyun.
Hm… I haven't been very interested in Giant but I do really like Kim Soo-hyun (who pairs again with his young Will It Snow For Christmas co-star), and now Park Jin-hee. May have to tune in periodically. Giant will premiere on May 10, following current historical drama Jejoongwon.
Via OSEN
RELATED POSTS
Tags: Giant, Park Jin-hee