Birdie Buddy's teaser posters
Oh man, and I needed a laugh today. Official posters are out of golf drama Birdie Buddy, and, well, to put it frankly: They look just a little ridiculous. Oh, the one above featuring UEE (You're Beautiful) doesn't look too strange, but this scenario is what is oft-referred to in the Fug universe as a "scrolldown fug." As in, you start out thinking, "Hm, not SO bad," until you keep scrolling down to see increasing levels of ridiculousness.
Like, for example, Lee Yong-woo (Style) as a capoeira-practicing golfer in mid-swing sporting some awkward-looking dreadlocks. And then there's Lee Da-hee (of Air City, not to be confused with Chuno's Lee Da-hae) posing with a golf club wearing a miniskirt and sequins.
In the drama, UEE plays the golfer from humble origins who grew up in the countryside of Gangwon-do. She contrasts with the upper-class golfing prodigy played by Lee Da-hee, who grew up privileged (hence the sparkly clothing?) and had access to all the best lessons and golf courses. (Oh, I bet Seo Ji-hye is thanking her lucky stars she dropped this one and opted instead for the epic sageuk Kim Suro.)
Birdie Buddy is currently in the midst of filming in Gangwon-do, and will air in the summer.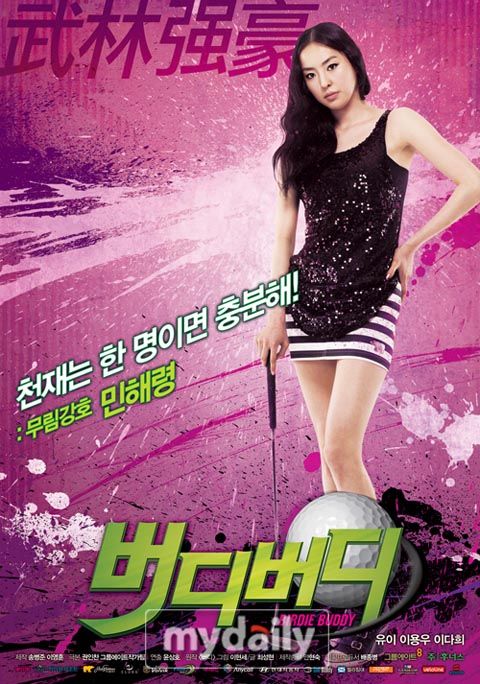 Via OSEN
RELATED POSTS
Tags: Birdie Buddy, Lee Da-hee, Lee Yong-woo, UEE