Official posters released for Kim Suro
The main posters are out for the drama which premieres this weekend on MBC and tells the story of the founding of the Geumgwan Gaya (or Kaya) state, which lasted from A.D. 43 to 532. Kim Suro was its founder and first ruler, and despite being prophesied about by an oracle, he grows up not knowing of his birth mother (always a birth secret in these epic sageuks!) and therefore endures many trials and tribulations on the way to becoming king. The sageuk world wouldn't have it any other way.
The poster above features, from left to right, bad guy Yoo Oh-sung (in case the dark glare didn't tip you off), Ji Sung as King Suro, his mother Bae Jong-ok, and another rival Go Joo-won.
The second poster, below, adds Suro's first love Kang Byul, his eventual queen Seo Ji-hye, and friend-turned-enemy Lee Pil-mo.
I remember reading a lot of comments that complained that Ji Sung (Swallow the Sun) looked too modern for a sageuk, but I think he's looking the part nicely. (Although I can' t help thinking how pretty and feminine he looks in some of the stills below.)
Kim Suro's first episode airs on Saturday, May 29.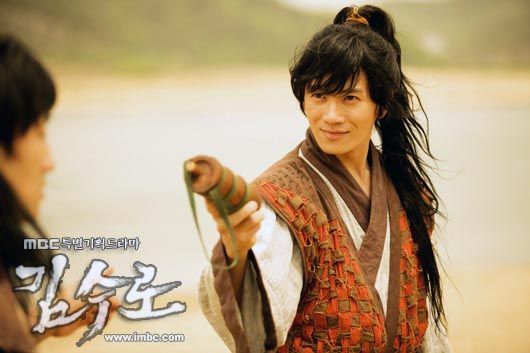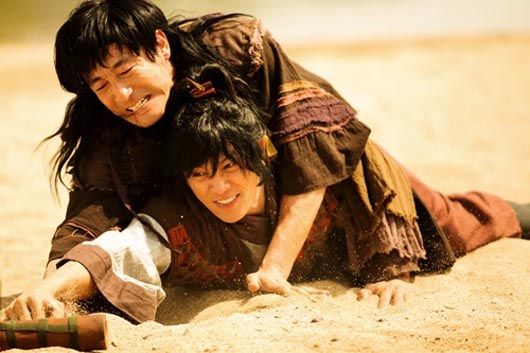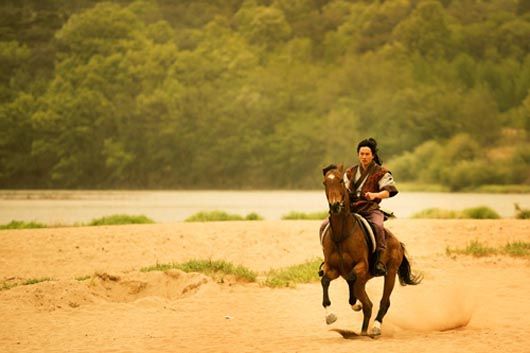 RELATED POSTS
Tags: Ji Sung, Kim Suro (drama)