10 posters for Death Bell 2
Looks like Death Bell is another high school horror franchise in the making. Since the original movie (also called Bloody Midterms or Go-sa) did so well two summers ago (starring Nam Gyu-ri, Lee Beom-soo, Kim Bum), producers are back with a sequel this summer, Death Bell 2: Bloody Camp.
This movie has again teamed up a couple of established older actors with a group of rising stars to portray the teachers and students at a high school beset by horrific circumstances. Kim Su-ro also played a teacher in his last drama, God of Study, and is joined by High Kick Through the Roof's Hwang Jung-eum. Leading the younger set are Baker King's Yoon Shi-yoon and God of Study's Park Ji-yeon (or just Ji-yeon, as she's known per her T-ara pop-singer persona).
The story takes place during summer vacation as some students are taking special classes. When a death arises in the dormitory, a life and death struggle ensues. Ji-yeon explains that she modeled her acting after Moon Geun-young's in the stylish and suspenseful thriller Tale of Two Sisters.
The other cast members include Park Eun-bin of Queen Seon-deok and Iron Empress, Ji Chang-wook of Sons of Sol Pharmacy, as well as Yoon Seung-ah, Sohn Ho-joon, Choi Ah-jin, Nam Bo-ra, Yeo Min-joo, and Kwon Hyung-san.
Death Bell 2 has already been sold abroad (Taiwan, Hong Kong), at the film market during the most recent Cannes Film Festival. It will release in theaters in Korea at the end of July.
Here's the trailer and promotional music video:
Kim Su-ro's poster reads, "I can't let them all die… –Teacher Cha"

Hwang Jung-eum's reads, "On Day 5 of classes, the school becomes strange! –Eun-soo"

Yoon Shi-yoon's poster says simply: "Wait… –Kwan-woo"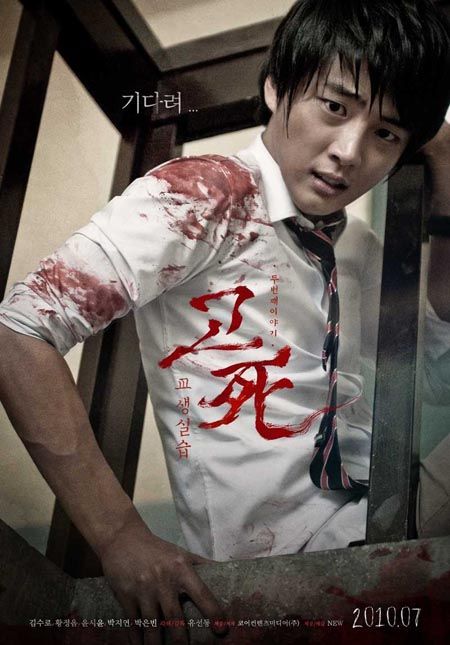 While Ji-yeon's says, "I'm sorry… for being too late… –Sae-hee"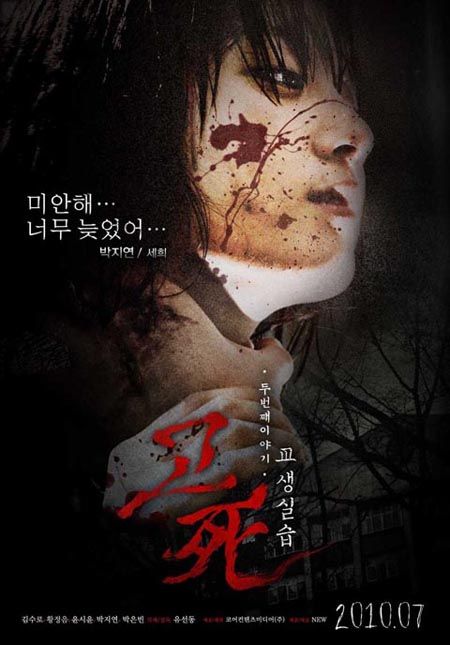 The next two, for Park Eun-bin and again for Yoon Shi-yoon, feature the same copy: "My turn is approaching…"

And the next two repeat the earlier tagline, "I can't let them all die…"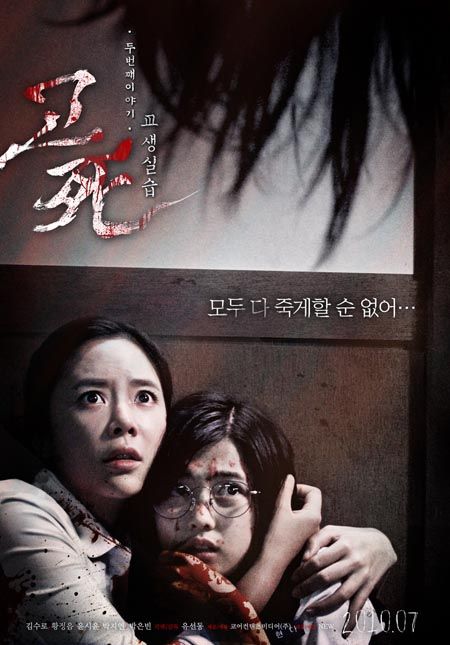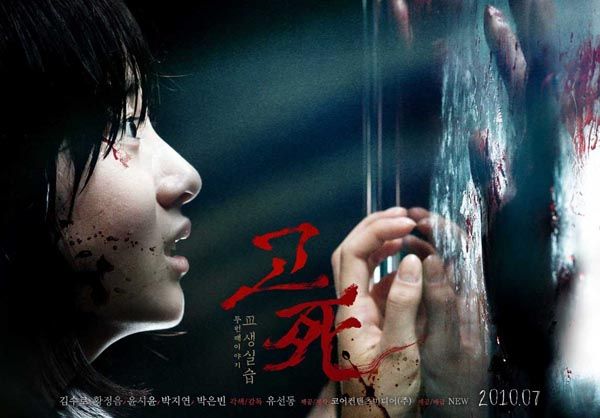 RELATED POSTS
Tags: Hwang Jung-eum, Ji-yeon, Kim Su-ro, Yoon Shi-yoon