Cyrano Dating Agency opens its set to the press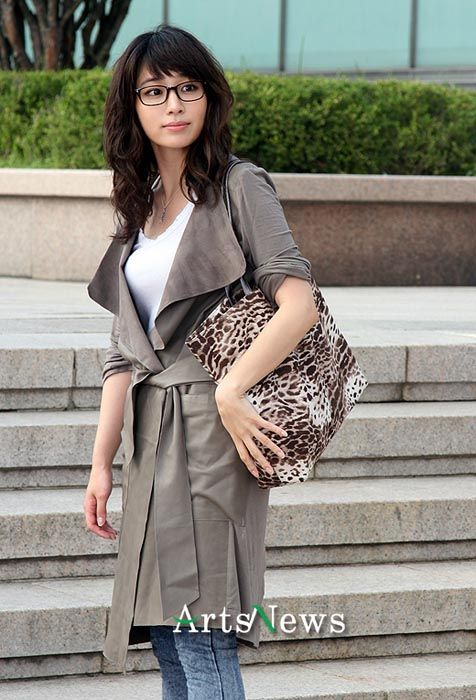 Here's our first look behind the scenes of the new romantic comedy Cyrano Dating Agency [시라노연애조작단], a movie based on the French classic Cyrano de Bergerac. The Korean version stars Uhm Tae-woong (Devil) as the Cyrano character, Daniel Choi (High Kick Through the Roof) as the suitor whom he assists, Lee Min-jung (Smile) as the object of his affections, and Park Shin-hye (You're Beautiful) as his employee.
The original Cyrano features a large-nosed man who is facile with words but low on self-esteem, who helps a young man win over his love by writing his letters for him. The woman falls for the poetic and witty writer, but believes him to be the handsome young man.
In this version, Uhm runs a dating agency to help those who are awkward in love by coaching them and organizing situations for them to succeed in romance. Daniel Choi outsources his romantic planning to Uhm's agency, having fallen for Lee Min-jung at first sight. In the process, Uhm falls for her as well. Park Shin-hye is an employee who is a key strategist in planning their scenarios.
This is a setup we've seen done before, not only in numerous straight adaptations (most notably 1990's version starring Gerard Depardieu) but also several modernized versions like Roxanne and The Truth About Cats and Dogs. When done well, it can be very cute.
Cyrano Dating Agency began filming on June 21 and plans to release later this year.
Via BNT News
RELATED POSTS
Tags: Daniel Choi, Lee Min-jung, Park Shin-hye, Uhm Tae-woong