Jang Dong-gun "carefully considers" a drama comeback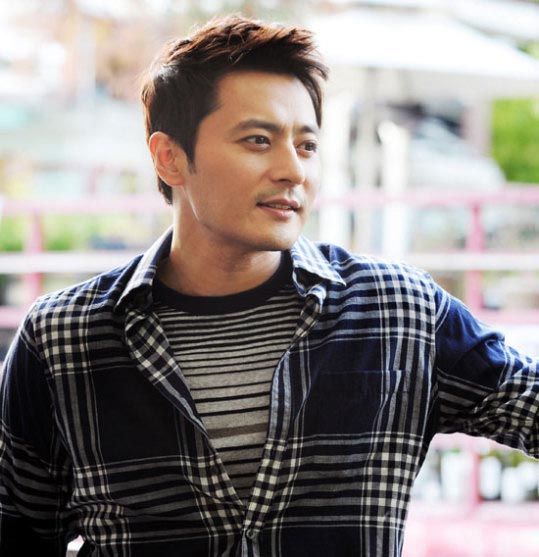 Superstar Jang Dong-gun is said to be eyeing a return to television acting, which would be his first time in ten years. And that would be AWESOME.
The names and parties have mostly been masked, but here are the details: Jang recently received an offer from Production Company A to star in Blockbuster Drama B. Jang had initially declined the offer, but now has gone back to "reconsider the project favorably." He recently met with the CEO of the production company to discuss the project closely. A source stated, "Because he has a busy schedule, he is currently reviewing the possibility of taking the project."
Jang, who recently married actress Go So-young, is currently waiting to film his upcoming movie My Way with director Kang Je-kyu, which is scheduled for October. He will also need to be available for promotions for his Hollywood film The Warrior's Way, which was supposed to release in April but still doesn't have a U.S. premiere date.
(Here's the trailer for The Warrior's Way, which I can't decide looks fantastic or cheesy. Maybe a little of both.)
Oh, this would be such great news — a Jang Dong-gun drama comeback is long overdue! His last drama role was in an early Hallyu hit, 2000's All About Eve (which, by the way, is getting a Chinese remake starring Korean actor Jang Hyuk).
Jang is one of Korea's top stars — the cream of the A-list crop — so it blows my mind that there's a fairly large contingent of Korean entertainment fans who shrug, "Who's he?" It's just that he's focused on his film career (Good Morning President, Typhoon, Taegukgi) and doesn't publicize his personal life, so many fans don't see him on television programs and figure he's not a big deal. But he IS a big deal, and he's also almost universally loved as a gentle, kind person. Bring Jang Dong-gun back to TV, please!
Via Star News
RELATED POSTS
Tags: comebacks, Jang Dong-gun