Jung Yumi teams with Jung Kyung-ho for Drama Special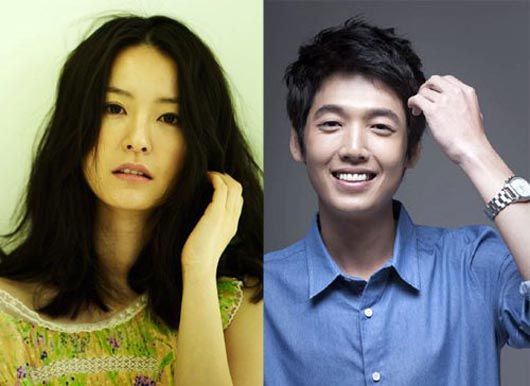 I'm happy about this news: After doing a string of film projects, Jung Yumi is coming back to television, three years after her last drama role in Que Sera Sera. She's pairing up with Smile's Jung Kyung-ho in the next installment of KBS's short-drama series Drama Special, titled "The Great Gye Choon-bin."
The title is a play on the Fitzgerald novel The Great Gatsby (say "gye-choon-bin" super quickly, and you can kind of hear the reference). If it sounds slightly silly, that's okay; the title is described as a "parody" of Gatsby, so there's some leeway for interpretive fun. (There's no indication that this is actually based on Gatsby, just the title.)
It's just one episode, not a full drama series, but I'll take it. The installment is a romantic comedy that centers around a "unique, quirky, and upbeat" kindergarten teacher (Gye Choon-bin, played by Jung Yumi) and a timid "art therapist" named Wang Ki-nam (played by Jung Kyung-ho). Despite his profession in therapy, Ki-nam himself suffers from acute fear of the dark. As he meets Choon-bin, he starts to treat his fears and also falls in love.
The story sounds adorable and I have hopes that the leads will elevate the material; they're both talented actors with an offbeat charm. Quirky and cheery is certainly a role Jung Yumi can play — she's played a version of that in several projects and does it brilliantly. Jung Kyung-ho showed wonderful comic timing in Smile and I can already see the couple being engaging and funny.
The Great Gye Choon-bin will be Drama Special's Episode 7, and airs on July 3.
Via BNT News
RELATED POSTS
Tags: Drama Special, Jung Kyung-ho, Jung Yumi