Kim Nam-gil's army enlistment endangers Bad Guy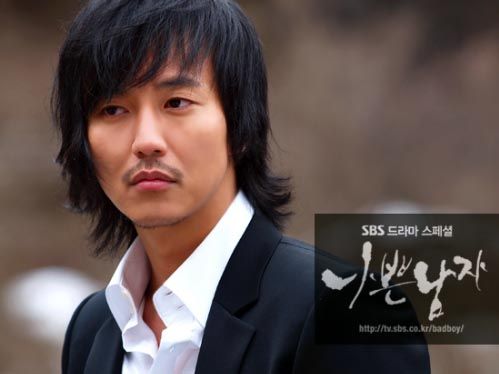 As if the production weren't beleaguered enough with pre-show timeslot confusion, delayed broadcasts, and random controversies, now they may be facing a critical situation with the loss of the drama's star, its titular bad guy Kim Nam-gil.
Kim received his papers to report for army enlistment on July 15, which is during the drama's scheduled run. He has requested an extension, but the production faces serious obstacles if he is not granted one. Extensions are not rare, but it's worth nothing that Kim was already given one in March, making a second one less likely.
As one measure in the event of a worst-case scenario, they will shoot all of Kim's scenes up front, to get as much of that on film as they can. That may work for a movie, but when you're talking about an ongoing drama series that films week to week, such a plan may prove untenable. As of right now, ten episodes have been filmed. Although the production is a few weeks ahead of schedule, the episode that airs on his enlistment date is only Episode 11 out of a total 20, and they were scheduled to wrap shooting at the end of the month.
According to Kim's management, he has met all the conditions in his contract — if there is trouble, it is because the production delayed filming. "If he is not granted an extension, he will have to report for duty."
Another source gave a VERY spoilery bit of info (honestly, don't read it if you don't want to be very spoiled), so I'll put it in white: [SPOILER] Kim will only appear through Episode 17. The source said, "Kim Nam-gil's character of Shim Gun-wook was always supposed to die in the middle. Therefore he will only be in it through Episode 17." To temper that spoiler, the source added, "Just because he dies doesn't suck out the drama's strength. It actually makes it more shocking and gives it a real twist." [/SPOILER]
Sigh, Bad Guy, you really can't catch a break, can you? Let's just hope things work out.
Via Star News, Sports Khan
RELATED POSTS
Tags: army duty, Bad Guy, Kim Nam-gil