Kim Sun-ah meets her fans in Taiwan
Kim Sun-ah held her first fanmeeting in Taiwain over the weekend in conjunction with promotion for her drama City Hall, and was greeted by a crowd of approximately 2,000 fans at the Taiwan International Convention Center. In addition, members from 50 different Taiwanese news and broadcasting outlets were there to cover the event and the preceding press conference.
Kim came dressed in red (as were her staff), as the fanmeeting took place after the Korea-Greece World Cup game (S. Korea won 2-0). She reportedly kicked off the event with a performance to Super Junior's "Sorry Sorry," then presented a video she spent two weeks producing herself. On top of that, she sang a few songs, including pop song "Yesterday Once More" and the theme from her movie S Diary, "Loving You" (사랑하고 있어요).
At the end of her performance, Kim said, "I couldn't have imagined that so many of you would come to my first fanmeeting in Taiwan. I can't explain in words how thankful I am, but I thank you and really love you. I'll work even harder to be able to come to you again with another good project."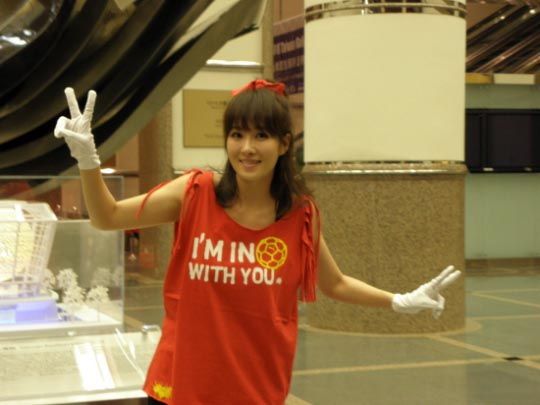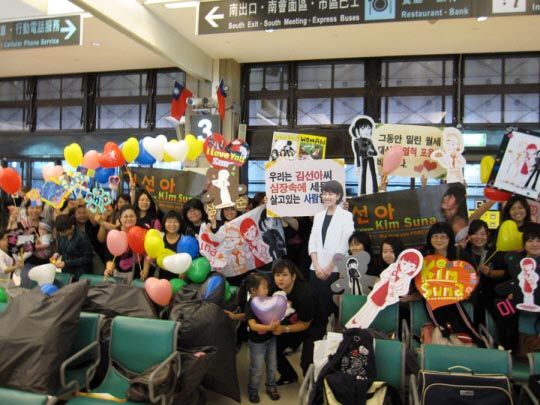 Via OSEN
RELATED POSTS
Tags: fanmeetings, Kim Sun-ah