My Girlfriend Is a Gumiho cast addition: T-ara's Hyomin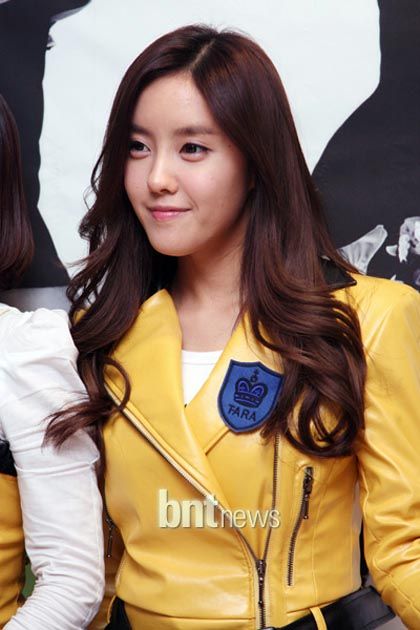 Lots of casting news lately — here's one for SBS's My Girlfriend Is a Gumiho, and it involves another idol star crossing over into television. Pop group T-ara's Hyo-min is joining her fellow members Eun-jung (Coffee House) and Ji-yeon (God of Study) in the acting game, and has been added to the Gumiho fantasy drama alongside Lee Seung-gi and Shin Mina.
Hyo-min takes a supporting role as a girl in a one-sided love with Lee Seung-gi; the latter is an aspiring action star and Hyo-min will play the daughter to the action school's director. Her bright character, described as being friends with the two leads, does her best to win him over. This role is being called Hyo-min's formal screen acting debut, but it's not her absolute first time acting; she has performed in the musical production of I Really Really Like You (which was based off the TV drama starring Eugene).
This is also the first time I'm seeing a director attached to the project: the PD, Gu Sung-chul, previously did the weepie melodrama A Star's Lover. I'm ambivalent about this, since it can go either way: I found the writing in A Star's Lover tired and enervated by the drama's end, but I was enthralled with the first four episodes, and a large part of that draw was the atmospheric, almost ethereal quality the director brought to the story.
My Girlfriend Is a Gumiho will premiere on August 11.
Via Mk.co.kr
RELATED POSTS
Tags: Hyo-min, My Girlfriend Is a Gumiho