Runaway adds Daniel Henney to its cast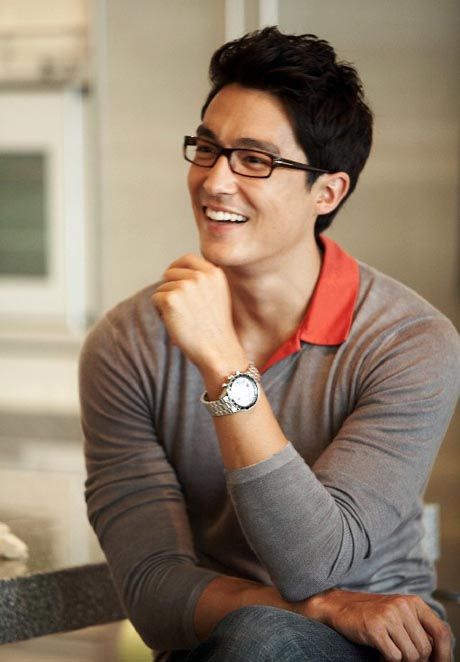 So Daniel Henney is joining Rain, Lee Jung-jin, and Lee Na-young in spy drama show Runaway, and I'm kinda ambivalent about it.
On one hand, the man is beautiful. On the hand, his acting… not so beautiful. He's improved since his debut, but not enough for me to get any sort of excited about this. (He was gorgeous and wooden in Sam-soon. Gorgeous and embarrassingly bad in Seducing Mr. Perfect. Better but still inhibited in My Father. And the U.S. medical series Three Rivers made me cringe.)
In Runaway, he'll form a love triangle between Rain and Lee Na-young's characters. (I'm guessing the name of that triangle is acute isosceles, wherein he's the short leg. Seriously, I can't imagine him being compelling against those two; Rain has serious screen presence and Lee can be mesmerizing.) Henney's character watches over and protects Lee's character, "but the details of the character have not yet been decided." This suggests he wasn't cast because he fit the script, but that they'll be creating a role for him. I suppose this means Daniel Henney : Runaway :: Oh Ji-ho : Chuno.
I wonder if Henney will communicate solely in English, as he has in most (all?) of his roles; he speaks pretty good Korean but it seems he's self-conscious about using it if it isn't perfect. On the upside, it'll be nice to have an English-speaking character in a drama actually knowing how to speak English.
Runaway is looking at a September premiere on KBS.
Via Star News
RELATED POSTS
Tags: Daniel Henney, Runaway Plan B