Character stills from Invincible, aka A Better Tomorrow's remake
Invincible [Mujeokja, or 무적자] is the Korean remake of the 1986 Hong Kong mobster noir film A Better Tomorrow, and just wrapped filming on July 1 at Gamcheon Port in Busan. The shoot lasted just over five months, having begun on January 25 and including location filming abroad in Thailand.
The film stars Song Seung-heon in the role originated by Chow Yun-fat, Joo Jin-mo (pictured above), Jo Han-seon, and Kim Kang-woo. It is planning to release over the Chuseok holiday in September, which is one of the largest holidays of the year (and therefore a big movie-going weekend).
In the remake, Song Seung-heon and Joo Jin-mo are gangsters involved in the black market arms trade, while Kim Kang-woo is the detective pursuing them who happens to be Joo's younger brother. Jo Han-seon plays a guy who wants to get rid of the others and take over.
Eldest-on-set Joo Jin-mo said after wrapping on the film, "During the filming, I fell deeper into the emotions of the character every day. It should satisfy audiences with action, emotion, and drama." Song Seung-heon added, "If you don't watch Invincible during the Chuseok season, you'll be left out of the loop!"
The title Invincible can have a few readings; in addition to being a person who is unbeatable, another meaning is "one without a country." The project boasts a hefty production budget of 10 billion won and comes from director Song Hae-sung of Failan and Maundy Thursday.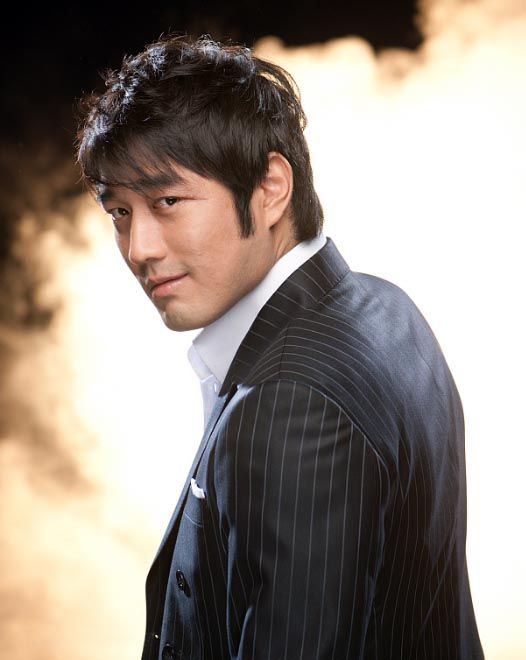 Via Newsen
RELATED POSTS
Tags: Jo Han-seon, Joo Jin-mo, Kim Kang-woo, Song Seung-heon