Duel between Kim Yun-jin and Park Hae-il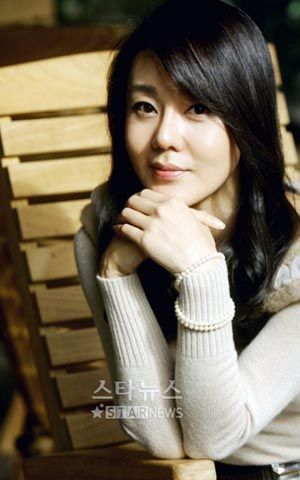 Kim Yun-jin (Lost) and Park Hae-il (The Host) have been cast in the suspense thriller Duel [대결], which could also be translated Confrontation or Showdown.
The plot revolves around "a mother who must save her daughter, and a son who must protect his mother." Kim's character is blessed with a happy life, "but in the moment of danger, she gradually discovers the devil inside her." In contrast, Park's character has nothing and lives in rage and despair, "but as he lives his hardscrabble life he discovers his last hope." (It's an interesting juxtaposition, but I hope it doesn't get too caught up in its perfect-opposites setup, which can result in oversimplification of character complexities.)
Kim's last movie was Harmony, set in a women's prison. Her last thriller was in 2007, Seven Days, in which she also played a mother saving her daughter. She said, "In Seven Days [my character] was a strong woman who could handle whatever came her way, but this time she's very weak and emotional. It makes my heart break for the extreme situation that she finds herself in." With Lost now over, I wonder if we'll be seeing Kim ramping up her film career in Korea.
Park Hae-il, meanwhile, has a film coming out in the next week: the anticipated movie Moss (Ikki), which is a crime thriller that comes from director Kang Woo-seok of Silmido and Public Enemy Returns.
Duel entered filming on July 9 and is aiming for a release later this year.
Via Asia Economy
RELATED POSTS
Tags: Kim Yun-jin, Park Hae-il