Halftime Report: Road No. 1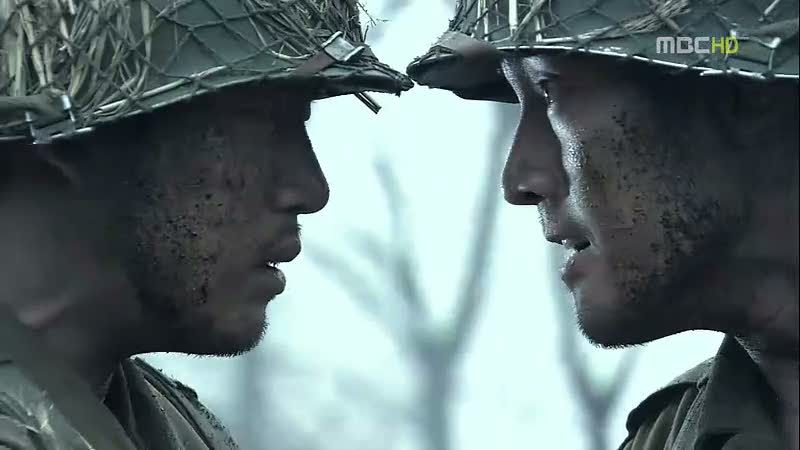 Back by popular demand, it's Round 2 of: Show vs. Girlfriday. I thought I'd check in with Road No. 1 at the halfway point, to see how it's progressed since we last faced off in battle. To be clear: this is an experiment of sorts—I have not watched Episodes 2-9, so that I could come at Episode 10 from a unique perspective. I wanted to see what's changed, how the narrative is doing, and if it's gotten any better, which it totally could have, right? Again, this isn't a straightforward recap, since it's a review.
Welcome to Thunderdome.
Two men enter. One man leaves.

EPISODE 10 REVIEW
Hm. Again with the crawl. Now I'm wondering if every episode started with this inane thing or if they saved it, just for me. Who told them I was coming? I was annoyed when they began the series with this, but if it's at the top of every episode, that's definitely worse.
Soo-yeon (Kim Ha-neul) is on the run, and the planes flying overhead connect us to Jang-woo (So Ji-sub), who sees them from his route along yup, you guessed it—Road No. 1.
We follow the men in pursuit of Northern troops, looking for an attack point. It seems that Jang-woo has asserted his leadership skills in the past nine episodes, because now he's giving the orders, whereas initially he was the foot soldier to Tae-ho's (Yoon Kye-sang) ranking officer. My question is: where is Choi Min-soo's commanding officer? And why is Son Chang-min, who was initially higher ranked, deferring to Jang-woo as well? So the hero card trumps the commanding officer card, eh?
Jang-woo gives a rousing speech about a potential suicide mission (although it seems his pre-battle speeches are still the same—we might die, there are insurmountable odds, but we can do it, etc.) and Tae-ho backs him up. They throw each other knowing looks throughout, and I'm secretly hoping that this show took a crazy left turn and the main love story is between these two. What? It could happen.
While they wait for nightfall, Tae-ho comes up to Jang-woo to announce that he'll be leaving the company soon. He knows that when they reunite with Soo-yeon, there's bound to be bloodshed (what, you're going to kill each other over her?) so he's planning to leave. Jang-woo says no, HE's going to leave, since once he finds Soo-yeon this war is over for him, and someone has to lead the company.
Huh? Hold the mayo. So we're ten episodes in, and our hero is still itching to get out of fighting the war? And now our second lead wants to get out too? I get that the reluctant hero thing is a bad boy staple, but it has to be an initial reluctance, followed by a bolstered patriotism and duty to what's right. Ever see Jack Bauer walk out at the sixteen-hour mark because he didn't feel like it anymore? Get it together, hero!
Jang-woo tells Tae-ho that if they don't make it out of this mission alive, neither one of them has the chance to reunite with Soo-yeon, so it's all moot anyway. I'm really disliking this love-for-my-woman-is-my-prevailing-motivation motif, because it reduces both men to whiny puppies, when they're supposed to be representing men who actually gave their lives in this war.
Meanwhile, Pyongyang (the North Korean capital) goes up in flames. The battle scenes actually look beautiful, if that makes any sense, since they're so stylized. It's clear that CG is where they spent their massive budget. Soo-yeon is working as a doctor at a North Korean trauma ward, which is being blitzed by the planes overhead. Oh that's interesting, to have her working to patch up Northern soldiers. I was wondering where they were going to take the initial story point of her family being Northern sympathizers. I like the added layer of conflict that this adds, so nice job on this one, Show.
She's basically performing surgery with the walls coming down around her, and I'm much more riveted by her scenes than the boys' so far. Her brother is still alive, and he tells her that the Southern army has crossed the 38th parallel, raising her hopes that she might see Jang-woo this far north. There's a nice beat where she gives her young assistant a hairpin as a thank-you for sticking it out during the bombing, and then we get a flashback to Jang-woo giving it to her before the war.
Back on the front lines, Jang-woo leads the troops and everyone salutes him, even Tae-ho. I wish there were more outward animosity between these two, if they're still playing the love triangle. If they're not, and everyone's a docile kitten, then WTF is the point? It'd be different if they were all about the bromance and their bond becomes stronger than either's love for Soo-yeon. Which is where I still think this show should go. And not even in a gay way, if you must kill my joy, Show.
They attack the Northern camp from two sides. Jang-woo leads the front, while Tae-ho takes a group of men across the river to attack from behind. They stop to dig up some artillery (presumably because this camp was originally theirs), and find the body of Choi Min-soo buried with the guns. Oh, that's what happened. It rattles Tae-ho, as his commander's death probably hit him the hardest.
They run into battle in slow motion with Choi Min-soo's voiceover telling them that fear isn't something that can be overtaken; you just experience it and muddle through. This kind of stuff works pretty well for me, usually because the battle scenes themselves can become quite tedious in their intricacy, whereas one punchy moment like this gets the necessary point across. The weight of Choi Min-soo's voice doesn't hurt either.
In the thick of battle, Tae-ho looks up to see Jang-woo doing something heroic, which makes him think of the commander. He gets injured, and when Jang-woo comes to help him, he actually mistakes him for Choi Min-soo's character. Jang-woo stretches out his hand, and he raises Tae-ho up.
I'm completely inferring from what we're given in this episode, but it seems that Tae-ho is the guy who realized once he went to war that he wasn't quite up to snuff. He was probably way more scared than he could deal with, and his commanding officer protected him, like a hero and a father. Jang-woo then takes this place, and I'm assuming the brotherhood starts here with Tae-ho's acceptance of Jang-woo as a leader. You can alternately see jealousy and amazement in Tae-ho's face when he looks up at Jang-woo single-handedly taking out a tank, for instance. Not that anyone wouldn't think that was amazing; does Jang-woo have to be Superman, for pete's sake?
Seeing Jang-woo rise up and be a hero jolts Tae-ho out of his reverie, and he joins the fight. He even gets his own heroic moment, where he steps in to save Jang-woo from being shot while he's down. And then? We get ANOTHER hand-holding moment, this time with Jang-woo being raised up by Tae-ho.
Really, Show? You just did that, two minutes ago. Maybe less. One episode to another, maybe it's symmetry. One minute to another? That's just goofy. Sometimes, the epic thing works for you, and then in moments like this, you're like a parody of yourself. I wish for your sake you knew the difference.
They face their enemies, backs against each other. Now all of a sudden they're like, wonder twins, activate!
[OMG, this is like a bad, cheesy(er) ripoff of that quintessential kpop melodrama MV, "To Heaven" — which, coincidentally, starred Kim Haneul as the tragic lover to the bad-boy hero, Lee Byung-heon! Seriously, you have to watch the scene I'm talking about, which occurs at 5:08, but I'd suggest you start at 4:50. Although the whole thing is worth a watch. And to blow your mind even further, his buddy is none other than Jung Woong-in, aka the ridiculous Ji-won in Coffee House, only here he actually looks COOL. Road No. 1, you and your 13 billion won pale in comparison to that 6-minute music video. –javabeans]
As the battle winds down, one of the soldiers goes on a warpath killing spree to avenge his brutally murdered family, leading from the battle all the way to a North Korean base. Crazy fool. He gets severely injured and has to stop at a precarious place, underneath a major crossing bridge. Jang-woo goes after him, and then Tae-ho goes after Jang-woo. They all meet up, and have to find a way to get their man out of there undetected.
Oh, you two. Just make out already.
Really, if there is one more soulful look into each other's eyes at kissing distance, I'm going to ditch this recap for a brokeback mv.
They get him away and into a barn for the night, and they literally use their bodies to keep him warm. I'm not even kidding. It wouldn't be so funny, out of context, I know, since the man is dying, but…you're making this too easy, Show.
They talk over a campfire, and Tae-ho asks Jang-woo about his hand. (Tae-ho speaks in jondae and Jang-woo replies in banmal, since their roles are now reversed.) Jang-woo doesn't tell him about the injury, but says that it acts up whenever he's scared or lonely. What, now it's a ghost hand, with feelings?
They ask each other if they love Soo-yeon, to which the answer is a resounding, "duh," and then they ask one another why they like her. The reason they both cite: "because she resembles my mother." All together now: Eeeeeeeewwwww!
Tae-ho wonders who Soo-yeon would've chosen if they hadn't gone off to war. Jang-woo wonders if that means Tae-ho has forgiven Soo-yeon (for her Northern sympathies), for which he doesn't have an answer. Jang-woo asks why Tae-ho came to rescue him, and Tae-ho says it's confusing for him too, since he's so used to wishing Jang-woo dead, but he's come to accept him now. At least they're not making exaggerated facial expressions and overacting in this scene, but the on-the-nose question-and-answer isn't exactly the smoothest way to convey all these things that technically, we already know.
Tae-ho tells him that he saw their commander's image in him today on the battlefield, and that he knew in that moment, that Jang-woo was his leader, his comrade, his brother. All together now: Aaaaawwwwww!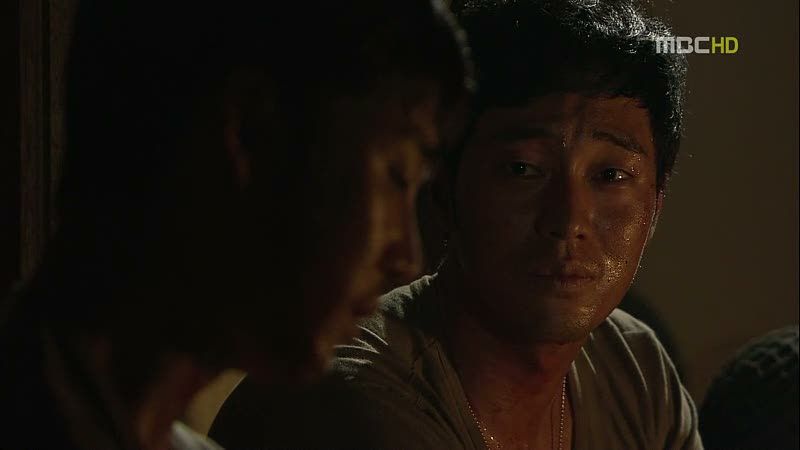 Jang-woo thanks him, but speaks frankly that he doesn't believe in 'comrades of war,' because when it's all said and done, they won't be able to see each other again—the living and the dead. I don't know that his sentiment makes much sense, but I get what he's saying—the scars of death, those lost and those he's killed—are greater than any brotherhood or bond that could be formed. It's probably interesting to have him be this way, if only to make him eat his words later. But right now it sounds pretty ungrateful.
Tae-ho says he was always jealous every time he saw that Jang-woo was lost in thought, knowing whom he was thinking of. Jang-woo says that he always thinks of only one person, when he's laughing, walking, talking, even now. Well, way to make a bonding moment awkward, dude.
I don't know if it's just me, but characters who are SO single-minded in their love actually scare me a little. It's like a little too devoted, in a creepy is-that-my-used-toothbrush-in-your-keepsake-box kind of way. Obviously, must have for an epic romance, but not actually desirable, you know, in the real world.
They return to the camp, and hold a memorial service for their fallen brothers in the 2nd Company. Tae-ho presents Jang-woo with their commander's stick (I know, don't laugh. I'm not making this up, I swear) and they stand there, holding the stick together, as Jang-woo symbolically embraces his role as leader.
The soldiers break out into song, which is about as awkward as it sounds, but then what could have turned into a poignant moment is undercut by the soundtrack so that you can't get into one or the other. Why would you ruin your own setup? Purposely shooting yourself in the foot, I tell you.
The men head back to their hometown, and Jang-woo flashes back to the most passionless kiss ever, as he heads to Soo-yeon's house. (Really. I think Ken and Barbie could have done better.) There's a moment where he clears the cobwebs with the most contemplative gaze…that just makes me erupt in laughter. Why do you insist on turning the hero into such a weepy hangdog, Show? I suppose I would feel differently if the moments were acted with any amount of subtlety, but they're not, so I'm left feeling out of the loop once again.
Jang-woo and Tae-ho meet on that fateful bridge, this time without Soo-yeon between them. Tae-ho asks to leave the unit, but Jang-woo tears up the request. He tells Tae-ho to keep that wedding ring safe, and give Soo-yeon a chance to reply. Wait, you're playing BOTH the commander who encourages him to keep fighting while giving him hope of Soo-yeon's love, AND the reluctant soldier who wants to ditch the war to run to your beloved and keep her for yourself? Which one is it?? I thought we were done with the whiplashing, but you've managed to do it again, Show. Kudos, you sneaky bastard.
The North Korean troops get ready to leave Pyongyang, but Soo-yeon insists on staying behind, so that she might run into Jang-woo. So she and her nurse, along with an injured child, stay with her brother. He tries to get her to ditch the kid, since he's dead weight while they're on the run, but Soo-yeon refuses, spitting out emotionally that if something happens to the child, it's over between them. She's also been having telltale stomach pains throughout the episode, so yup…I smell lovechild! Of course you went there, Show.
The planes fly overhead and once again, they connect her to Jang-woo.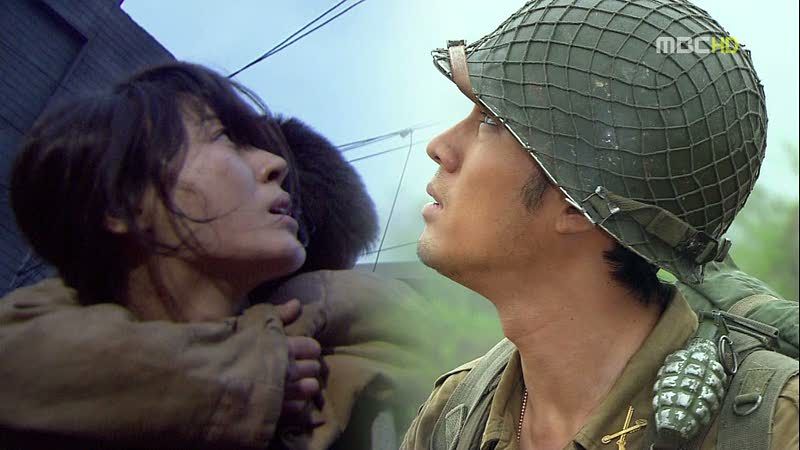 Thankfully, I don't think anyone's watching this for a realistic portrayal of war, so that's one comfort.
I think this drama's problem is one of tunnel vision, and taking itself too seriously. Waaay too seriously. It's the same effect you get when you speak to someone who's insanely pretentious, and totally earnest about it at the same time. They can't see that it's funny to everyone else, because their ideas are so precious to them. This show has no filter for that, so everything is presented as really earnest and precious, only it comes across as trite or funny, because it's lacking in self-awareness. I know, I'm anthropomorphizing the show. More than I usually do. But there's a huge difference between shows that know they're being cheesy or funny or over-the-top, and shows that don't see that they are, even though they're not trying to be.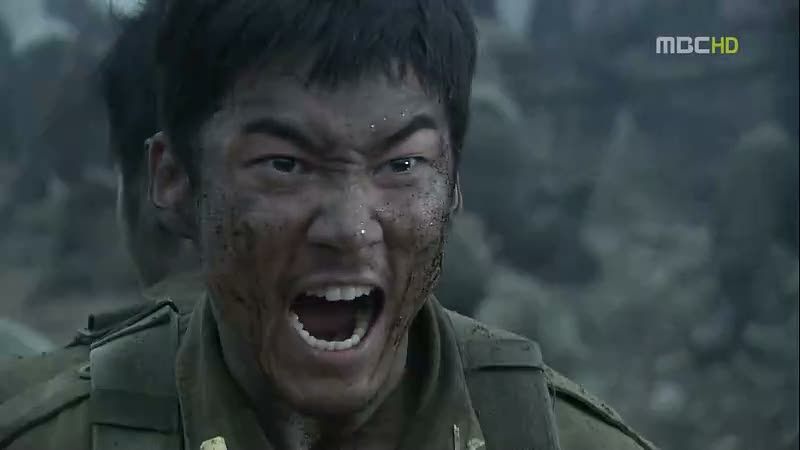 Still yelling? Check. Still posing people like dolls? Check. Still having people speak their feelings instead of feeling them? Check. Still circling motifs back on themselves so many times it becomes funny? Check.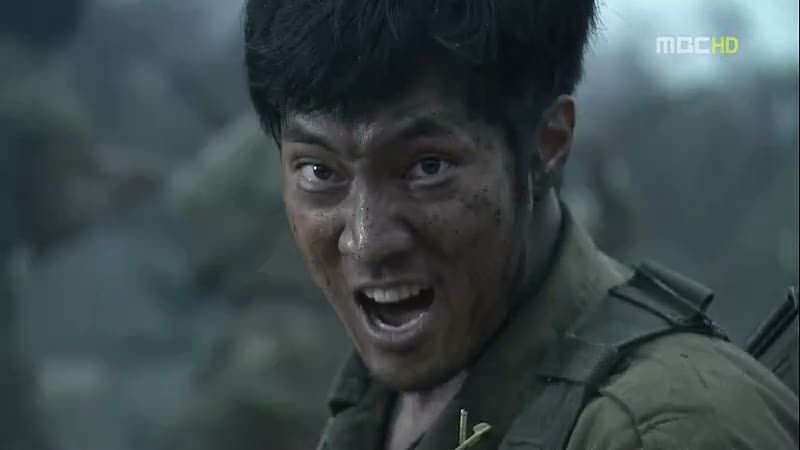 Verdict: Your bromance is budding, it's true. But it's Episode 10 and you've learned nothing since we last saw you. The smaller moments between two characters do work better now—it seems you've toned down the acting a bit there, which is good. But so far your story is still an epic love triangle that doesn't feel epic, and your hero is still a whining pile of horse dung.
He's not even a vampire. Why is he so mopey?
And can Tae-ho please just realize his true feelings now?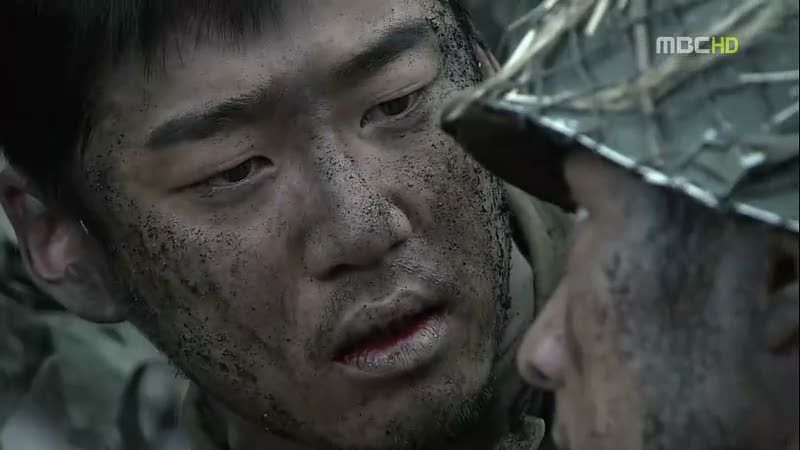 What? I never said it was going to be pretty.
Girlfriday: 2 / Show: 0
RELATED POSTS
Tags: Kim Haneul, Road No. 1, So Ji-sub, Yoon Kye-sang