I Am Legend begins filming, releases first stills
SBS's I Am Legend will be premiering in a few weeks, and began filming on July 9. Here is lead actress Kim Jung-eun in the first stills released from the production, playing the "Jeon Seol-hee" who leaves her society-wife identity behind after a divorce to front a rock band.
These photos picture her in the early part of the drama, when her character is the put-upon wife of a prestigious lawyer. Jeon Seol-hee was once the popular singer in a band when she was in high school, but over the course of her unhappy marriage, she has learned to speak quietly and act in a manner befitting her uppity in-law family.
Also cast are Jang Shin-young, Hong Ji-min, and Juni as the other members of the band. Jang Young-nam (Dal Ja's Spring, Level 7 Civil Servant) plays her ex-husband's new girlfriend, and Lee Jun-hyuk (Three Brothers) has also taken a leading role.
I presume that leading man Lee Jun-hyuk, playing a divorced man, will be Kim's new honey. This article says he and Jang Young-nam are spouses (who, I assume, then divorce). So… the men swap wives?
I Am Legend follows Coffee House. The first episode will air on August 2.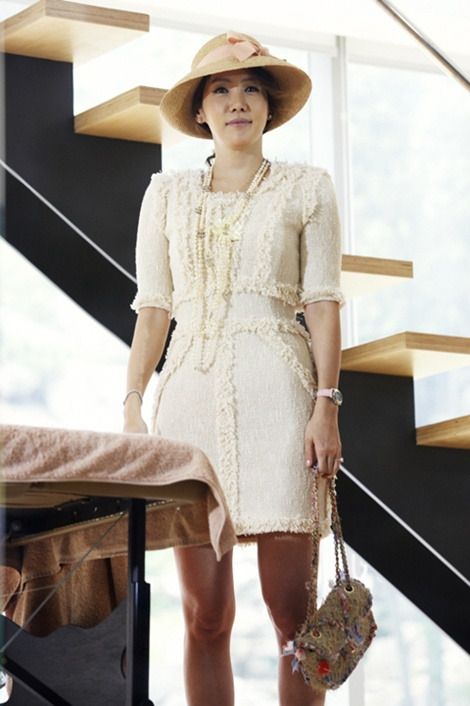 Via TV Report
RELATED POSTS
Tags: I Am Legend, Kim Jung-eun