Jang Jin's comedy Quiz King releases teaser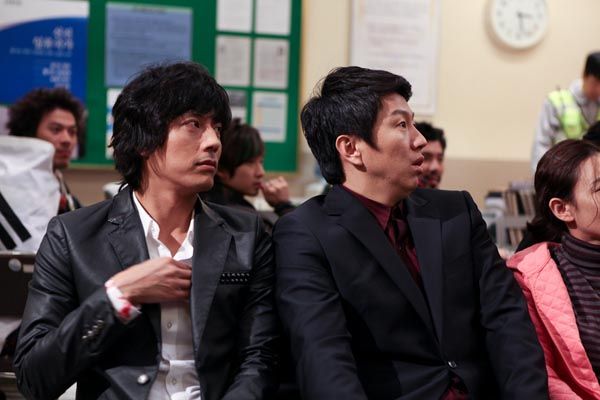 Director Jang Jin (Good Morning President) has a new movie coming out with a robust cast, called Quiz King. The teaser was released this week and, in conjunction with the high-concept comedy plot, it sounds like a lot of fun.
At the center of the film is a television quiz show that has never had a winner, whose jackpot is now 13.3 billion won (approximately $11 million). The story unfolds around fifteen feckless contestants who find out the final answer to the quiz — but only the final answer — and compete for the win.
The comedy stars Han Jae-seok (Merchant Kim Man-deok), Kim Su-ro (God of Study), Ryu Seung-ryong (Personal Taste), Jang Young-nam (I Am Legend), and Shim Eun-kyung (Bad Guy) — a solid comic lineup, in other words.
And that's not all; the film also features special appearances by Jung Jae-young (Castaway on the Moon), Im Won-hee (Comrades), and Shin Ha-kyun (Thirst).
In the trailer below, the cast is sitting in the police station when Im Won-hee's character provides all the right answers, freaking the others out until the punchline that it's a rerun. Somehow the group finds out the last answer in the quiz and decides to a mad scheme to win the show. Commence comic antics!
Quiz King is set for a September 16 release.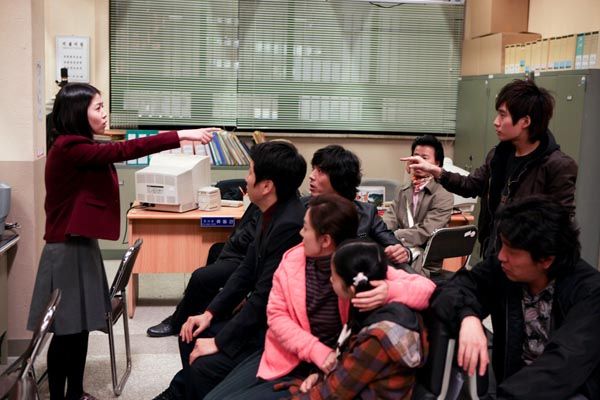 Via Star News
RELATED POSTS
Tags: Han Jae-seok, Jang Jin, Jang Young-nam, Kim Su-ro, Ryu Seung-ryong