Jung So-min cast as lead in Playful Kiss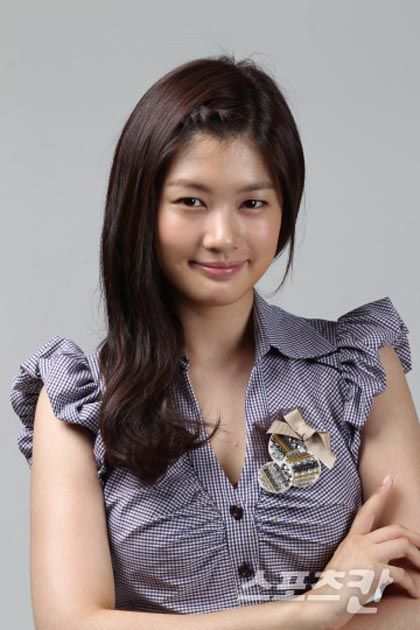 Well, she's no Park Bo-young, but of all the possible names in contention to lead Playful Kiss, new actress Jung So-min is my favorite choice. It's being reported that she is the final choice for the lead role opposite Kim Hyun-joong (and let's hope that after all the hoopla surrounding casting rumors, this one finally sticks).
Jung has some CF work to her credit, but the currently airing Bad Guy is her first screen credit. Despite her relative inexperience, she has been the recipient of a lot of praise for her acting in that drama. In fact, immediately after the drama premiered, there was a wave of press about her predicting that she was poised to become a star. (Read more about her in a recent interview.)
In Bad Guy, Jung plays the youngest daughter to a super-rich chaebol family, who is used as a pawn in Kim Nam-gil's revenge. The character of Mo-nae is at times sweet and other times bratty, but Jung brings a lovely presence to what could easily be an infuriating character. (I understand some find Mo-nae annoying, but I love her. I even love her when she's being a spoiled brat, which is just so appropriate for her role, and her adolescent dramatics make me laugh.)
She has also been called a "Little Yoon Eun-hye" because of her facial resemblance to the star, although I find the comparison only really works if you look at the bottom half of her face. In any case, Jung has shown that she can effectively act both flighty and earnest and, most appealingly, is very natural in her acting. I look forward to watching her career develop (and predict it'll skyrocket after Kiss).
Playful Kiss follows Road No. 1 on MBC and premieres on September 1.
Via SBS
RELATED POSTS
Tags: Jung So-min, Playful Kiss