Jung Soo-young to marry on Friday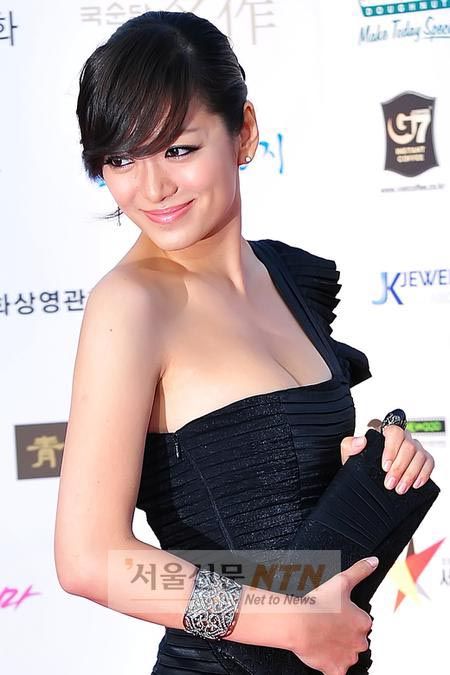 Comic actress Jung Soo-young (Coffee House) has announced her upcoming wedding just a day in advance. Jung also announced that she is currently two months pregnant; the couple kept their plans under wraps to keep the affair low-key.
The groom is her boyfriend of six years, who is a stage actor the same age as she is. Jung debuted on the stage in a 2000 play, and acted in musicals until making the leap to the television screen in 2006. That debut role brought Jung to the national spotlight when she stole scenes as the wonderfully daffy Kang-ja (Han Ye-seul's crazy friend) in Fantasy Couple. (It's still the character she's most known for; in fact, some articles announcing this news refer to her as "Kang-ja.")
She followed that with more batty characters like Hwa-ja in Queen of Housewives, Boo-mi in City Hall, and Ga-yeon in Hero. Currently, the 28-year-old Jung is acting in SBS's Coffee House, which means the couple will be delaying their honeymoon until she's free.
To be honest, while I love Jung Soo-young — she's so quirky and odd — I'm disappointed with her part in Coffee House, because she's just so normal in it. She's not portraying the character badly; it just fails to give her the chance to be her awesome wacky self. But congrats to the happy couple!
Via OSEN
RELATED POSTS
Tags: Jung Soo-young, weddings