Lee Jun-ki and Joo Ji-hoon in army musical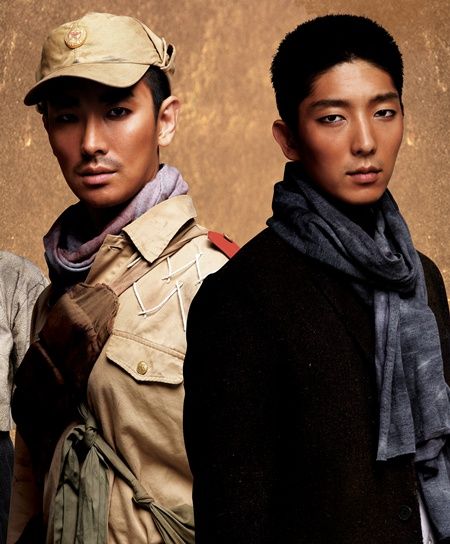 Lee Jun-ki and Joo Ji-hoon, who entered military service in May and February, respectively, are starring in a musical production as part of the army's entertainment unit.
The musical, entitled Life's Voyage, honors the 60-year anniversary of the Korean War, and also stars Kim Da-hyun, Yoon Gong-joo, Son Hyun-jung, and Moon Jong-won.
The play has been in production since June, and Lee Jun-ki, as the youngest member of the team, reportedly sang the loudest and worked the hardest at rehearsals.
Joo Ji-hoon said, "It would be nice to share this show with a lot of people. A lot of soldiers are putting their sweat and hard work into this production, so I think you can keep your expectations up."
Lee Jun-ki stated, "I'm happy to be able to participate in a meaningful piece. The show will give us the chance to share a new perspective on 6/25 with many people, and I hope that it will leave a lasting impression of gratitude and comfort to the veterans of that war."
Life's Voyage will run August 21-29 at the National Theater.
Via Mk.co.kr
RELATED POSTS
Tags: Joo Ji-hoon, Lee Jun-ki