Lee Jung-jin and cast on the set of Runaway
Now it's Lee Jung-jin's turn to claim the spotlight in Runaway — although, I dunno, it's awfully hard to compete with ridiculous "controversies" like falsified-height scandals.
The hilarious thing about this whole Rain-lied-about-his-height-or-was-it-really-the-camera-angle? non-issue is that you just know that everyone is now going to be watching this drama for scenes to compare the two actors. Secret identities? High-speed chases? Stolen fortunes? International action and intrigue? Forget all that — we want to know the exact height differential between Lee Jung-jin and Rain! Because it MATTERS!…somehow.
Anyway, on to the point: Lee Jung-jin in character as a detective named Do-soo. Along with a subordinate played by Yoon Jin-seo, Do-soo chases Rain and Lee Na-young on an extended pursuit that takes them through a number of Asian countries.
Lee Jung-jin has played clean-cut characters in previous dramas like I Love You, Don't Cry and 2 Outs in the Bottom of the 9th Inning, but I've gotta say I'm liking the scruff on him here. Rugged looks good on him.
In addition to these new photos of Lee, the other images below show the rest of the cast in less hectic moments while they're off-duty. Aside from the three above-mentioned stars, those include Yoon Son-ha, Yoon Jin-seo, and Daniel Henney.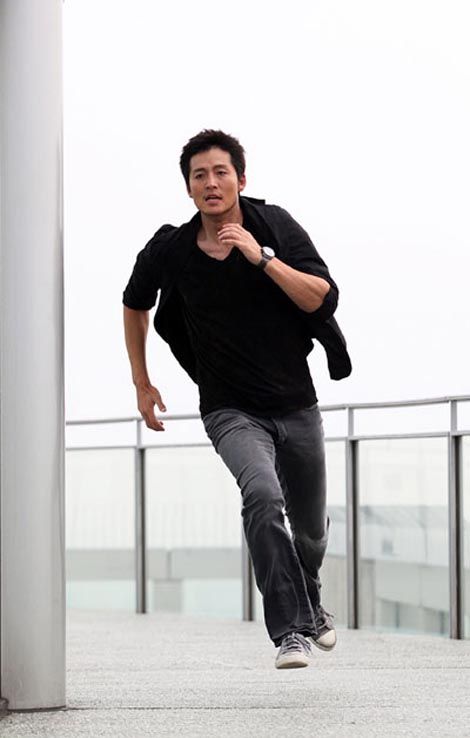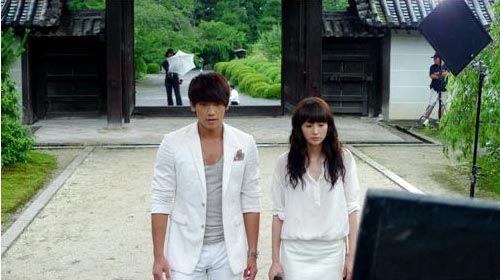 Via Star News
RELATED POSTS
Tags: Daniel Henney, Lee Jung-jin, Lee Na-young, Rain, Runaway Plan B, Yoon Jin-seo, Yoon Son-ha