Lee Tae-sung cast in Playful Kiss?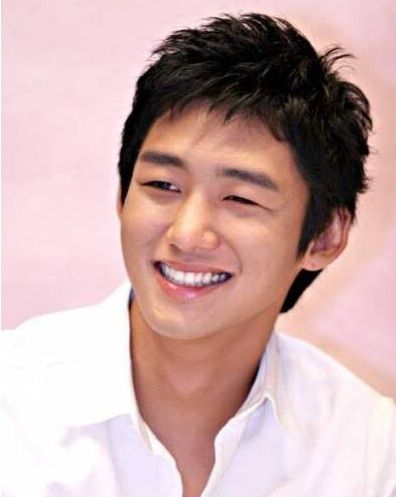 Another casting rumor in the media frenzy surrounding Playful Kiss:
Lee Tae-sung, of 9 End 2 Outs, Time Between Dog and Wolf, and Terroir, is being seriously considered for a supporting role in the upcoming MBC drama, although nothing has been finalized.
Group 8 announced that the decision isn't final, but it seems that he's the frontrunner. If he is confirmed, he'll be joining Kim Hyun Joong and Jung So-min, with production to begin shortly. They're hoping to bank on the popular manhwa's fanbase, in the hopes of recreating the craze that was Boys Before Flowers. That would explain the hype factor before production has even begun.
[Javabeans adds: Apparently Kang Doo is another casting possibility, which just makes me groan in slow motion, "NooooOOOOOOoooo." The actor/former musician was a wooden, miscast, walking lack of charisma in Goong S — he played the other prince — and granted, nobody in that show was good. But he was distinctly bad (disconnected, bland); the only Goong S-er who'd be appropriate in Playful Kiss is Park Shin-hye and she's clearly out. The role he is in contention for is a high school teacher so it's not like he's going to be competing for the spotlight with the younger, hotter things in the cast, but I'm not a fan.]
Playful Kiss will air September 1 following Road No. 1.
RELATED POSTS
Tags: Kang Doo, Lee Tae-sung, Playful Kiss