Posters for Won Bin's thriller film Ajusshi
Official posters are out for Won Bin's new thriller film Ajusshi, which has also just announced its release date. It comes out next month, and in case you missed the last post, here's where you can watch the trailer. (And will you just look at those eyes! I'm a sucker for expressive eyes. Won Bin's melancholy beauty doesn't hurt, either.)
In the movie, Won Bin plays Tae-shik, a loner who lives an isolated life running a pawnshop. He bonds with a young next-door neighbor, So-mi (played by Kim Sae-ron), and when she is kidnapped by gangsters, he leaves his insular cocoon to rescue her.
His poster bears the tagline "I'm sorry for pretending not to know," while hers reads, "Still, I don't hate you."
Ajusshi will be released in theaters on August 5.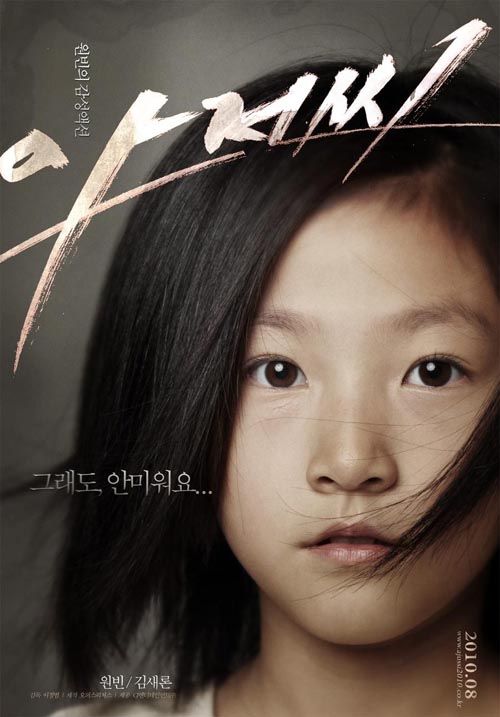 Via Now News
RELATED POSTS
Tags: Kim Sae-ron, Won Bin