Song Hye-gyo eyes new movie project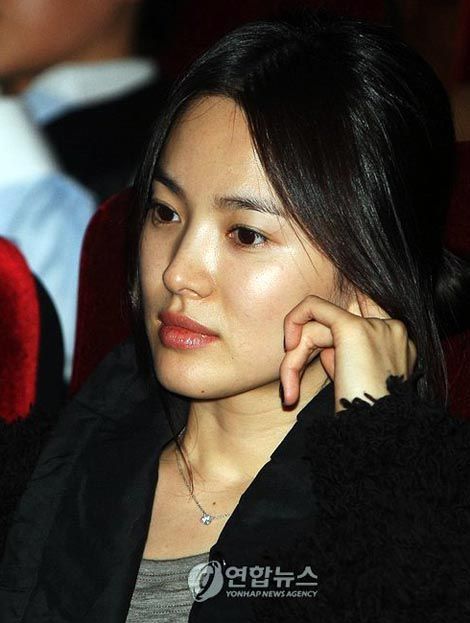 Song Hye-gyo is looking at new acting projects, and may have settled on her next role: a film with respected director Lee Jung-hyang, who hasn't directed a film since her well-regarded The Way Home eight years ago.
According to reports, Song is very close to settling on this project, although for now the casting is not finalized. She has agreed to take the role but is working out her schedule with producers. Apparently Song looked favorably at the project from its early stages and was an admirer of director Lee's delicate touch, and had waited for the screenplay to be finished.
The project doesn't have a title yet, but the plot deals with a PD at a broadcast station (Song's character) who loses her fiancé in a hit and run accident. The film follows the conflict and growth she undergoes in the aftermath. Another key role is of a girl in her late teens, whose casting should attract a lot of interest.
If she signs on, this would be her first Korean movie in four years (since 2006's Hwang Jini), while her last drama was 2008's The World They Live In. She has, however, taken on a non-Korean film project in the interim, Wong Kar-wai's The Grand Master, which is still in production. Song is currently in China for filming, but will wrap her shoots shortly.
I like Song Hye-gyo, and I think she's a better actress than her roles have shown, but I do have reservations about her acting. It sounds like this is a subtle, introspective type of project, and requires an emotional depth that she hasn't been able to tap into yet. I've found that despite a natural screen presence, she has a sort of emotional wall that you hit at a certain point, keeping viewers at a distance. Perhaps director Lee will be able to draw more out of her.
Via Star News
RELATED POSTS
Tags: Song Hye-gyo