Song Ji-eun cast in Dr. Champ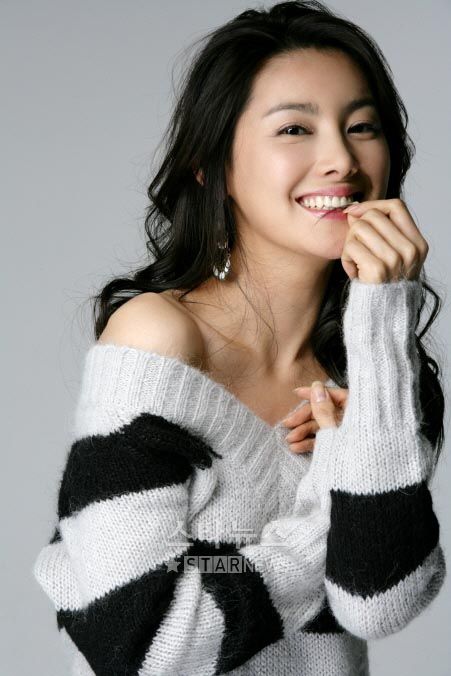 Chuno's "femme fatale gisaeng" Song Ji-eun will be taking a role in the upcoming sports medical drama Dr. Champ. The show has already cast its leads, Kim So-yeon, Uhm Tae-woong, and Jung Kyeo-woon, who form the main love triangle.
Song's character has been friends with Jung Kyeo-woon's since childhood, and married his older brother. Jung goes through much difficulty after his brother dies, and she becomes a solid source of support for him. (Jung is slated for a romantic storyline with Kim So-yeon, but I wonder if he's also got one planned with Song. It wouldn't be a kdrama if the lovelines weren't as convoluted as possible, right?)
The drama takes place at the Olympic training grounds, Taereung National Village. Perhaps you'll recall the well-received Best Theater miniseries of the same name that starred Lee Min-ki and Lee Seon-kyun as Olympic-level athletes, directed by Coffee Prince's Lee Yoon-jung. That project doesn't have any producers in common with this, but the subject similarity lets me hope that Dr. Champ will somehow be able to tap into that same wonderful, emotionally present storytelling of the other drama. (I'm a little skeptical that it will, since dramas these days are so all about the, well, drama — but at least we know that it's possible to treat the subject with intelligence and skill.)
Aside from Chuno, Song Ji-eun had a recent role in SBS's Bad Guy, playing young Gun-wook's mother (before he was adopted, then un-adopted, by the Hongs).
Via Kuki News
RELATED POSTS
Tags: Dr. Champ, Song Ji-eun