Stills from Gumiho: Tale of the Fox Child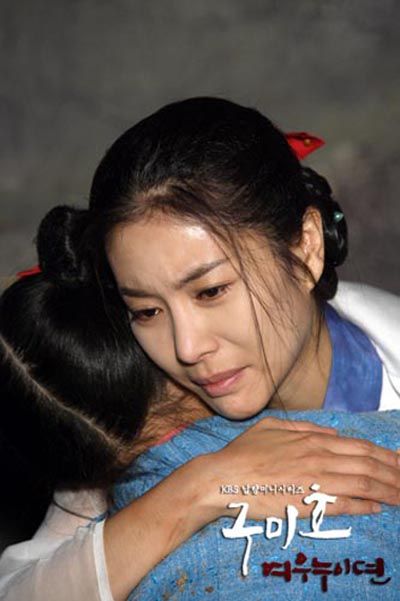 KBS's Gumiho: Tale of the Fox Child is all set to premiere tomorrow, in the timeslot vacated by My Country Calls, which ended last week. I've already outlined the story several times (refer to this and this for more info) so there's not much to add in the way of story, but here is a collection of stills.
Based on the promo materials, I'm starting to wonder whether this just might prove to be Han Eun-jung's breakout role. She has been acting for the better part of a decade and has had some prominent supporting roles (Full House, Seoul 1945) and a few leading roles as well (The Person I Love, The Divine Weapon). I think she can be a decent actress, but has yet to find the right vehicle to let her break out as a leading lady.
Gumiho: Tale of the Fox Child touts itself as more than a simple horror show, and strongly features familial bonds as one of its key themes. Key among those is the gumiho's maternal bond to her young child, who is just coming into her powers. And then there's the curious connection that develops between the half-gumiho girl and the human girl, played by Kim Yoo-jung and Seo Shin-ae, respectively.
The drama premieres Monday, July 5.
Via Hankyoreh
RELATED POSTS
Tags: Gumiho: Tale of the Fox's Child, Han Eun-jung, Kim Yoo-jung, Seo Joon-young, Seo Shin-ae