The boys (and girl) of Sungkyunkwan Scandal
Here we get a look at the first stills of the four leads of the upcoming "campus historical drama" Sungkyunkwan Scandal, which is set in a Joseon-era school that is attended by the scholars and noble young sons of the day — and one young woman who sneaks in posing as her brother and subsequently finds herself in romantic entanglements with her fellow students.
This is the drama debut for DBSK idol singer Micky Yoochun (above), whose casting at best is a big ol' question mark. I've seen a handful of idols make impressive acting debuts so there's always hope, but the numbers aren't in the idols' favor. We'll see if he's up to the task, which is no small feat: not only is it a debut role, he's playing the primary lead, plus it's a sageuk.
In conjunction with the opening of the drama's official website on the 12th, there will be special events held on the site that includes the giving out of VIP invitations to the production pres conference, T-shirts, and other paraphernalia.
Sungkyunkwan Scandal attracted interest right from the get-go, having been adapted from a popular novel. Anticipation grew with the casting of each of its hot young leads and the promise of a "Joseon-era F4." The drama will air in September on KBS.
As for the character stills:
One of these is not like the others! Surprisingly, I think Park Min-young (I Am Sam) looks kind of like a passable boy, considering how feminine she looks in real life: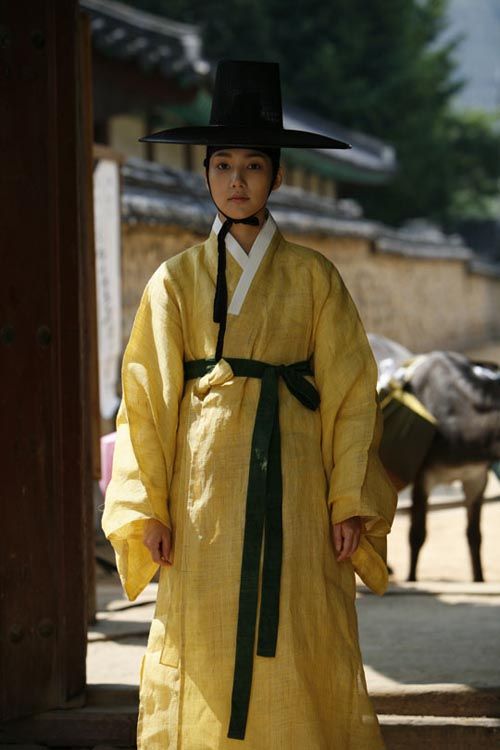 The first thing I thought upon seeing Yoo Ah-in (Antique Bakery) as a scruffy rebel character was "Orroz!" Those of you who followed the Strongest Chil Woo recaps know what I mean, am I right?

Last but not least, Song Joong-ki (OB-GYN) almost gives Park Min-young a run for her money as prettiest of the group, doesn't he?
Via Hankyung
RELATED POSTS
Tags: Micky Yoochun, Park Min-young, Song Joong-ki, Sungkyunkwan Scandal, Yoo Ah-in