First poster for action thriller Invincible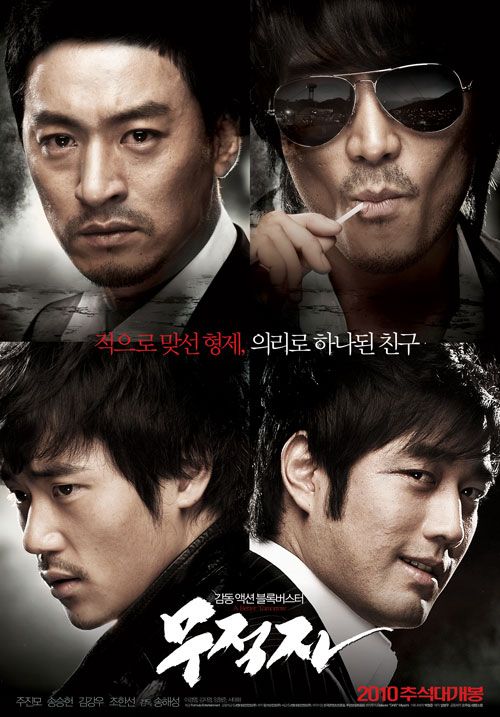 The first official poster is out for action-noir blockbuster Invincible, which stars Joo Jin-mo, Song Seung-heon, Kim Kang-woo, and Jo Han-seon. The tagline reads, "Brothers who meet as enemies, friends who team up through loyalty." That refers to the fact that Joo and Song are partners involved in illegal arms trade, while Kim plays a cop who's also Joo's younger brother.
What do you think — are they less cheesy than the character stills? (I'd say yes on the whole, but Song Seung-heon's lollipop smirk still makes me laugh. Also — do mine eyes deceive me, or has somebody Photoshopped the lollipop stick badly near his mouth?)
This A Better Tomorrow remake touts a 10 billion won production budget and includes involvement from four countries (Korea, Japan, Thailand, and China). It will release in theaters in September, in time for the busy Chuseok holiday.
Via OSEN
RELATED POSTS
Tags: Jo Han-seon, Joo Jin-mo, Kim Kang-woo, Song Seung-heon