Gumiho Girlfriend rebroadcast surpasses premiere ratings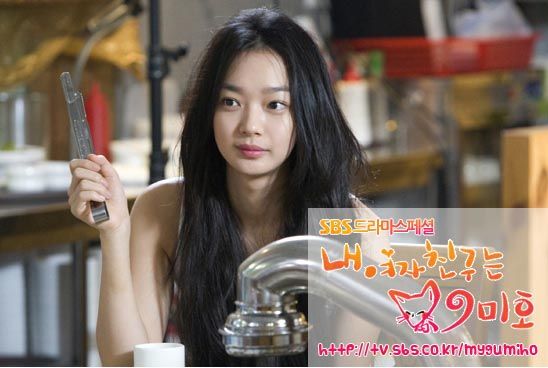 Last week's premiere of My Girlfriend Is a Gumiho netted a decent rating at 12.7%, which is a solid number for an opener. With good reviews coming in, I was expecting the ratings to improve a bit in the coming week, but good news has come early; not only were rebroadcast ratings strong, they were even higher than the original broadcasts.
Weekend reruns climbed 4% to 16.1%, which is a fabulous number. (Heck, that's a strong number even for an original-run episode.) Rerun ratings are noteworthy when they break double digits, so such a high number in this case indicates a strong word of mouth reaction.
Now it'll be interesting to see whether its competitor drama Baker King Kim Tak-gu, which recently broke 40%, will experience a dip as a result of Gumiho's bump, or if it will remain as dominant as it's been.
Personally, I think Gumiho will develop a devoted fanbase even if it remains in modest territory, but it would be great for the Hong sisters to get another ratings hit — their last two dramas, Hong Gil Dong and You're Beautiful, had passionate fanbases but were in mania drama territory. In any case, I find My Girlfriend Is a Gumiho's story fresh and engaging, and a lot of fun to watch.
Via Mk.co.kr
RELATED POSTS