Jung Jin-young and Ryu Seung-ryong in historical comedy
Lee Jun-ik, director of The King and the Clown, is re-teaming with veteran actor Jung Jin-young (left) for a sequel to his hit 2003 film Once Upon a Time in a Battlefield, (Hwangsanbul).
Also starring is Ryu Seung-ryong (right), whom some of you may remember as Choi Do-bin in this year's Personal Taste, and Lee Moon-shik (center), from numerous dramas including Story of a Man, Queen Seon-deok, and Giant, to name a few.
Jung Jin-young is definitely becoming Lee's go-to lead actor, and just a quick glance at his resume will tell you he's at the top of his game. With meaty roles in both film and television, a few of his recent stints are in: The King and the Clown, The Kingdom of the Winds, last year's The Case of Itaewon Homicide, and this year's Dong-yi.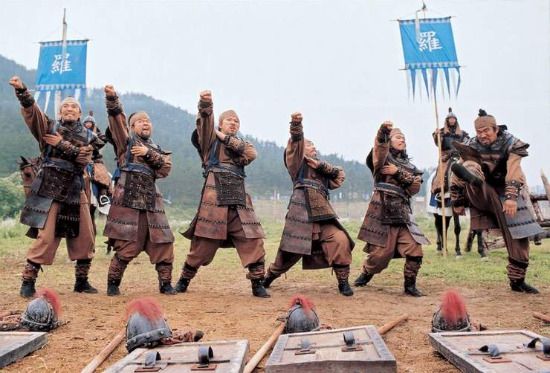 The sequel will be called Pyongyang Castle, and will be in the same historical-war-comedy genre as the first film. The original film centers around a battle between Silla and Baekje warriors in the year 660, and the sequel will pick up with events following, to Silla's defeat of Goguryeo in 668. (Quick history lesson: Silla, Baekje, and Goguryeo are the Three Kingdoms of Korea from 57 BC to 668 AD).
2003's Once Upon a Time in a Battlefield aka Hwangsanbul, drew riotous laughter and praise for its comedy fusion-sageuk tone, and sold over 3 million tickets in the box office. Jung will reprise his role as Silla General Kim Yushin, and the film will start shooting later this month.
Below, the delightful Ryu Seung-ryong, and Jung Jin-young looking dapper with his Itaewon co-star, Jang Geun-suk.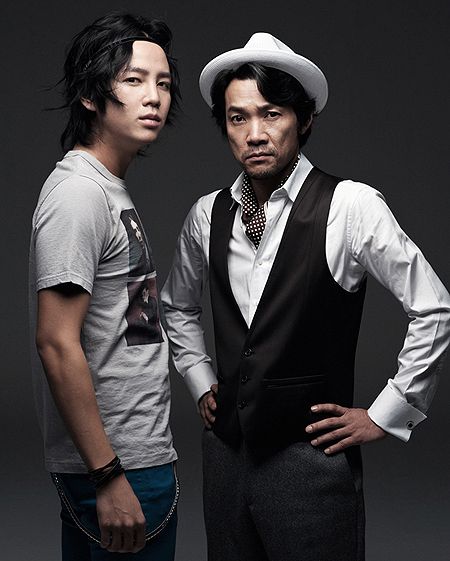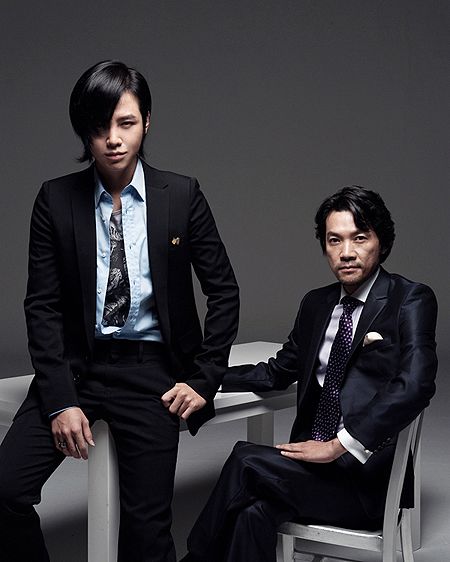 Via Osen
RELATED POSTS
Tags: Jung Jin-young, Ryu Seung-ryong