Juni is a young mom in Legend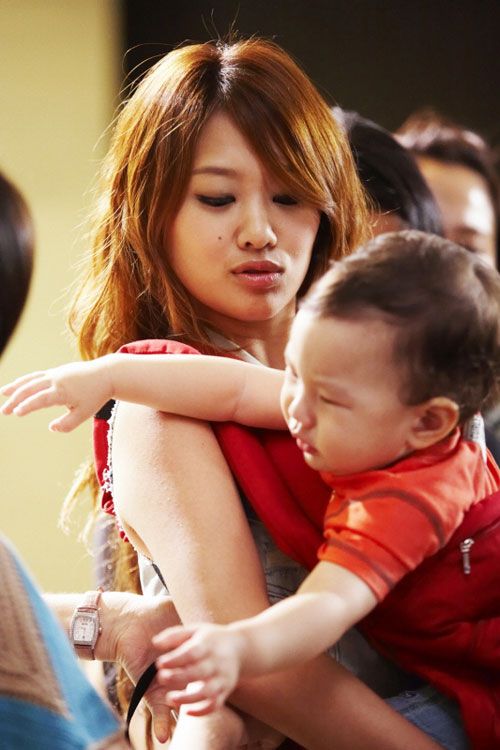 Okay, that's cute, right? Now we get our first peek at the backstory for Juni's character in I Am Legend. She was a former idol-in-training who had a little "accident" with a fellow idol-in-training that turned her into a young single mom.
Her character Ah-reum has barely been onscreen so far and pre-show press materials hadn't really described her, so she's been a bit of a mystery till now. This also explains why the Ah-reum character, a talented guitarist, would join up with the ajummas' Madonna Band instead of pursuing her own career. She had been a trainee in high school until she got pregnant (baby daddy is Kim Joon-hyung of Jejoongwon, Wife Returns), after which she gave up dreams of a music career to take care of her child. The baby is said to be featured in a good number of scenes.
This is Juni's second time playing a mother (first was in the sports movie Take Off), and she said, "I'm not really good at handling babies but I really like them. But even if it's being quiet, the baby will suddenly start crying and I have no idea what to do, so it's a struggle."
Meanwhile, the next episode will feature Seol-hee (Kim Jung-eun) ready to duke it out with her adulteratin' husband Ji-wook (Kim Seung-soo) at the courthouse, as he refuses to grant her a divorce. (His character has political aspirations and would prefer she be an empty trophy wife than tarnishing his public image with divorce. What a prince!)
I Am Legend airs Episodes 3 and 4 this Monday and Tuesday.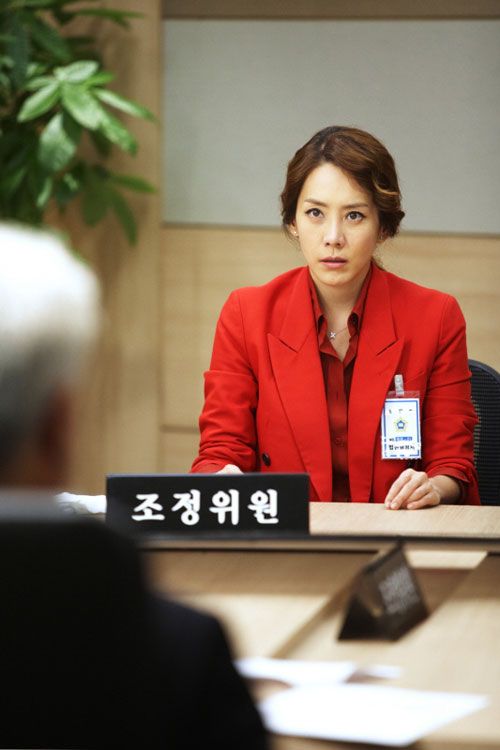 Via Mk.co.kr
RELATED POSTS
Tags: I Am Legend, Juni