Kim Hye-soo returns with My Happy Home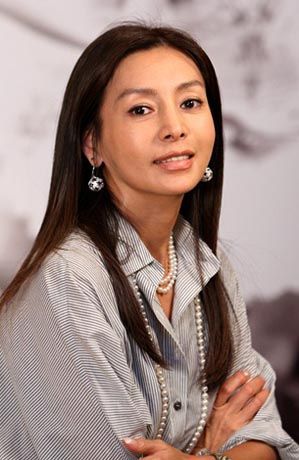 Kim Hye-soo is finalizing the details of her next project, which is opposite another veteran actress, Hwang Shin-hye, in a new MBC drama called My Happy Home. While Kim is working out the particulars of the casting, Hwang has already been confirmed.
I wonder if this means that Kim (and Hwang) will be doing more dramas now, which can only be a good thing. Both actresses have done drama series in the past year after half a decade away from television; Kim in SBS's fashion-magazine drama Style, and Hwang in The Princess Has Returned (also called The Queen Returns).
Kim and Hwang will be rivals in My Happy Home, which will be a Wednesday-Thursday series. Their characters come from very different backgrounds and start out as classmates in high school, and the drama follows their conflicts and successes over the years as they become adults. Kim's character had a peaceful family life and therefore possesses a bright personality, while Hwang grew up in difficult circumstances.
The plot sounds pretty basic, but I wouldn't count it out based on that. Writing the series is Yoo Hyun-mi, who wrote revenge thriller Green Rose and legal-thriller series Scale of Providence.
My Happy Home will begin filming in September and is being planned for 16 episodes. It is scheduled to follow Playful Kiss (which is three weeks from its premiere) and hits airwaves in November.
Via My Daily
RELATED POSTS
Tags: Hwang Shin-hye, Kim Hye-soo