Playful Kiss kids in uniform
Gah, and what ugly uniforms they are. Boys Before Flowers may have featured indecently short schoolgirl outfits more suited for adult-fun-times role playing, but at least they were cute. The three leads of Playful Kiss are featured in the August 6 broadcast of MBC's Section TV Entertainment Report, which found the trio at the drama's poster shoot.
Above we have the two leads, Kim Hyun-joong and Jung So-min. Aside from the ugly brown, they look very cute together. Alas, why does Lee Tae-sung (below) look like Duckie?
On the upside, the kids look like they have good rapport, and hopefully that'll translate onscreen. If it doesn't, well, something tells me the drama will be entertaining anyway.
Playful Kiss premieres on September 1, and airs on Wednesdays and Thursdays opposite Baker King Kim Tak-gu and My Girlfriend Is a Gumiho. Tough timeslot! It'll be interesting to see how things shake out, since the dramas (particularly Kiss and Girlfriend) are bound to cut into each other's audiences.)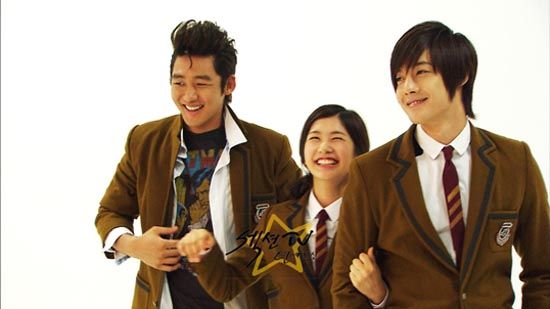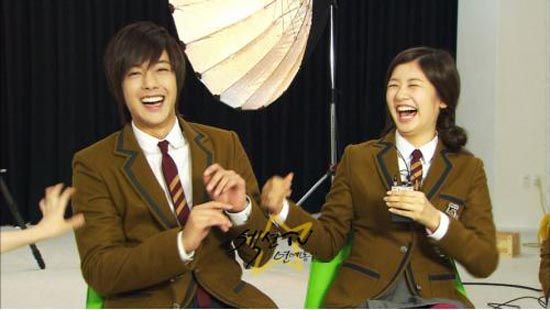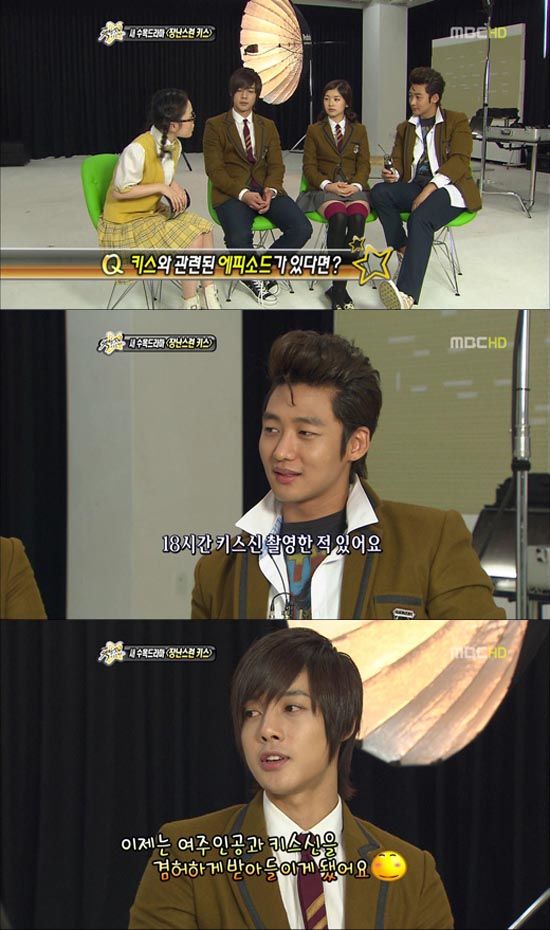 Hankyung
RELATED POSTS
Tags: Jung So-min, Kim Hyun-joong, Lee Tae-sung, Playful Kiss