When will Birdie Buddy air?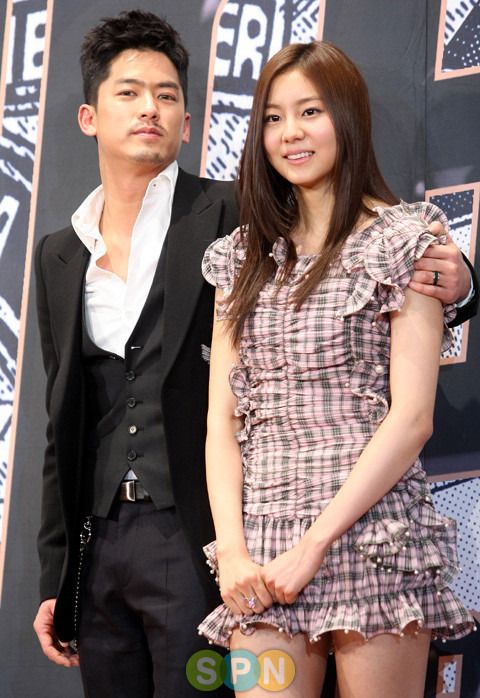 UEE was supposed to debut in her first starring role this summer. But summer's going by and Birdie Buddy is nowhere to be found. What gives? Looks like Group 8's playing favorites, and Birdie Buddy is coming up with the short straw. It's been six months since production began on the drama, but it hasn't quite found its direction, and the production is continuing to go adrift.
Birdie Buddy, starring UEE, Lee Da-hee, and Lee Yong-woo, drew some interest after its initial press conference in February, and has been in production for the past six months. The show has been plagued with problems from the get-go, but seemed to be moving along. Stills are being released, as all productions do, but since entering principal photography four months ago, they have yet to produce any substantial footage.
The show reportedly only has the equivalent of seven episodes in the can, which if you're familiar with the Korean production system, is ridiculously under par. Most 20-episode dramas complete all of principal photography AND air its complete run in six months' time. Only the most big-budget productions spend a few extra months shooting in advance, and even then, the shooting ratio is nowhere near as slow because there are large action sequences to be covered.
It looks like the budget is a problem, although production house Group 8 is releasing announcements that things are fine. It's not hard to see that they're focusing more of their efforts (read: time, money) on Playful Kiss, which already has a broadcaster (MBC) and an airdate, and is set to be their next Boys Before Flowers.
Personally I never saw the draw for Birdie Buddy, but it does have its manhwa fanbase, as well as those of its stars, so there's a chance that if it can pull something together for a less competitive season, it might fare reasonably well. Whether or not the production can turn itself around is another question entirely.
Via Sports Chosun
RELATED POSTS
Tags: Birdie Buddy, UEE