Giant gets an extension, Dong Yi considers its second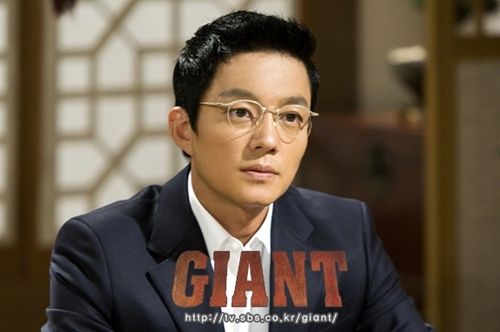 SBS's Giant and MBC's Dong Yi have been strong rivals in the ratings for months now, both bringing in ratings surpassing 20% (with the latter closer to 30%). Now both dramas have been extended, Dong Yi for the second time.
On September 7, a source with SBS's drama department stated that Giant, originally scheduled for 50 episodes, will be given an added 10, and will now end on Episode 60. This means that the start date for the following drama, Athena, has been pushed back a month to December.
Dong Yi had already been given 10 extra episodes in July, is now contemplating an additional 10-episode extension that would bring the total number of episodes to 70.
In other news, Dong Yi resumed filming after the labor strike was resolved, and was only barely able to air its 49th episode on September 6. In fact, the episode only finished filming at 9 pm, and as of broadcast time (9:55 pm), the editors still hadn't finished with the episode. The drama finally made it onto the air, but 15 minutes late. (The station aired public service advertising to fill the time.)
Viewers were apparently displeased with the drop in quality of the episode, which featured some odd editing and music choices. For example, the episode was a pretty big one, plotwise: [SPOILER] It featured the death of a character, the queen, played by Park Ha-sun. After an emotional send-off by Dong-yi and the king, her death was followed by… a trot song. [/SPOILER] I was curious enough about the insane time-crunch antics to watch the episode, and thought it okay, though choppy. However, this choice was lambasted by viewers, and some are even demanding a re-edited broadcast.
Via Star News
RELATED POSTS