Kim Ah-joong takes the lead in medical investigation drama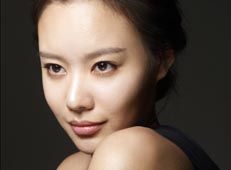 A year after her last television series (Accidental Couple), Kim Ah-joong is back in drama-land with Heaven, the project recently announced as Park Shin-yang's comeback vehicle.
The drama, which purportedly explores a "new human medical investigative genre" format, follows doctors who perform autopsies at the National Scientific, Criminal & Investigation Laboratory, which explains the allusion to death in the title. The plot will unfold around the mysterious cases that come their way, which includes a huge conspiracy that Kim uncovers that takes a central role in the drama's plot. So… C.S.I meets suspense thriller, with a dash of Grey's Anatomy?
Kim's character is always making tons of mistakes and therefore getting scolded by her sunbae (Park), a prickly perfectionist. Naturally, romance ensues. Despite sometimes being careless, she also displays a "cute and lovable" appeal, as well as being a dogged problem-solver.
The series will be directed by Jang Hang-joon of 2002's Break Out, whose work is characterized by a "unique directing style." Heaven is planning for an early 2011 airdate and will begin shooting in November.
Via My Daily
RELATED POSTS
Tags: Kim Ah-joong, Park Shin-yang