Kwon Sang-woo in Daemul
Now it's Kwon Sang-woo's turn to be featured in new Daemul stills. (His co-stars Go Hyun-jung and Cha In-pyo were the focus of the drama's first stills released just a day prior.)
I'm a little confused with the description of his character: he's a passionate prosecutor, Ha Do-ya, who is in a one-sided love with Seo Hye-rim (Go Hyun-jung), the former broadcast announcer who is elected to the presidency. Kwon had been announced early on to be taking on a gigolo role, Ha Ryu.
So, I looked up descriptions of the original comic, which describe Ha Do-ya as the older brother to Ha Ryu. Here's the original story (more or less):
As a young man, Ryu was a bit of a troublemaker, his only interest and talent in seducing women as a top gigolo (think host at a bar, not hooker). Ryu's father owned a small restaurant where he once served the president. His specialty was the president's favorite dish, and Dad was brought to work at the Blue House, the presidential residence.
One day, while serving the president at a party in Jeju Island, Dad happened to see something he shouldn't have seen, and the president's advisers arranged to kill him off in what looked like an accident. Ryu's older brother was also killed for political reasons in front of his young child.
Ryu had nothing to go on and the killers remained uncaught, but he decided that if he could gain entree to the Blue House, he'd find out from the inside. His plan was twofold: First, he'd perfect his father's secret recipe and try to get in that way. Second, he'd work with a presidential candidate — Hye-rim — and make sure she got elected, so that he would be brought into the Blue House with her. At first she's suspicious but I'm sure he convinces her somehow. As they work together, he becomes her right-hand man and they grow closer.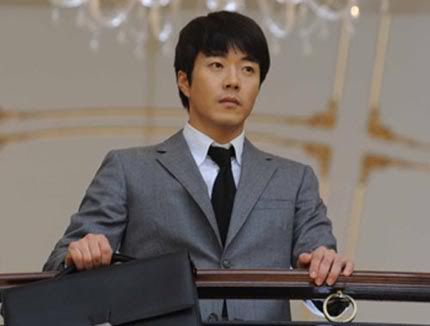 Now, I'm not sure how much of that will get translated into the drama — that's just what I found on the manhwa. On one hand, I suppose you can't throw out the entire story if you're adapting the drama from a prior work. On the other, the (limited) descriptions I've seen on Daemul don't point to this kind of revenge-conspiracy story. Maybe Kwon will play both characters?
In the following scenes, Kwon's character is investigating a leading member of parliament, which devolves into a physical fight. As you can see. With him is Lee Soo-kyung, who attempts to interfere with his investigation.
Daemul will premiere on October 6.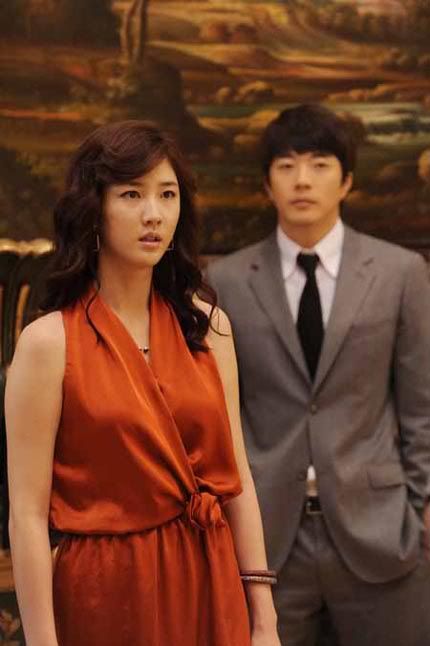 Via Star News
RELATED POSTS
Tags: Daemul, Kwon Sang-woo, Lee Soo-kyung