Oh Ji-ho sells "man kimchi"
For real, that's what it's called. That just cracks me up so much.
Actor Oh Ji-ho (Chuno) is getting into the kimchi business with three other young CEOs in a 100% handmade kimchi enterprise, named Namja Kimchi, or man kimchi.
Prior to the launching of the Namja Kimchi brand, the product has been market tested among consumers and bloggers. Even a parody video was released a few months ago to stir interest, which you can watch below. It's admittedly pretty funny once you're aware of the joke, and the point (other than creating buzz) is to take a decidedly different approach than traditional advertising has done. (It's definitely a departure from the norm to market kimchi as a hip, metrosexual sort of brand.)
Despite the slick packaging, the selling point is still taste and tradition with the 100% handmade label ensuring "the taste of kimchi a mother has prepared for her own family."
Now for the parody CF:
Toward the end, after he pulls out the packet of ramyun from his pocket, the voiceover says, "When a man eats ramyun, his pride starts with kimchi."
In the second part, the guys are eating ramyun (in the street, lol) when one mentions kimchi. Alas, nobody has any, and they look up as the copy reads "To order" and gives the phone number. I think the idea's kinda clever, actually.
As for the other three CEOs who are in with Oh Ji-ho: Oh Byung-jin is described as having a Midas touch in the online shopping world. He got his start in the pop group called (no joke) +he 5tion, which is pronounced simply "the ocean." I'll give you Koreans a moment to shake your heads at the failed wordplay. Another is Yoon Ki-seok, who is the president of the online shopping mall Kara Ya, which is affiliated with girl group KARA. Last is Kim Chi-young, who runs online shopping malls for various celebrities.
Part of the proceeds of Namja Kimchi will be donated to charities. The brand starts selling on September 7 via (what else?) online shopping sites. They have plans to expand its distribution network gradually, and to sell throughout Asia.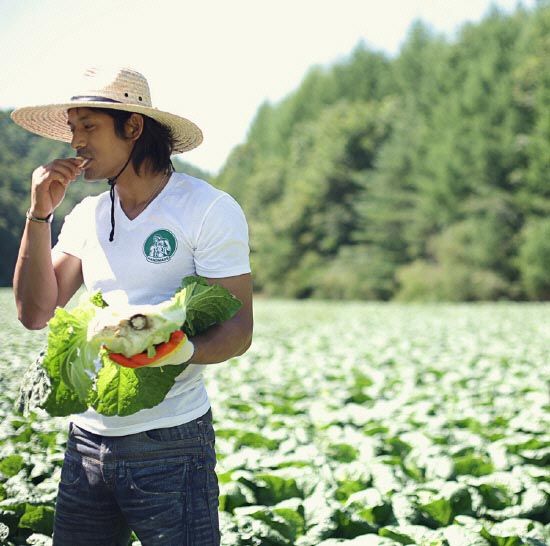 They've even taken a meta approach to the following ad: Oh Ji-ho is the "man-like guy" (wordplay on "man" and the brand name Namja), Oh Byung-jin is the "guy who's good at online shopping malls," Kim Chi-young is the "guy who makes kimchi well," and Yoon Ki-seok is "the guy who designs well."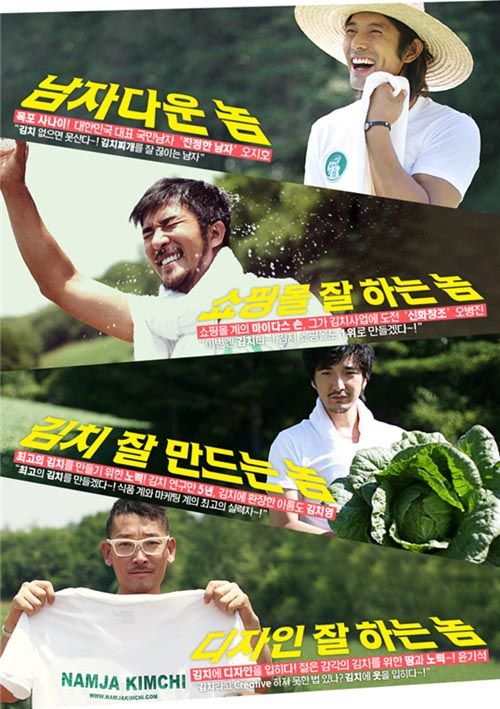 Via Newsen
RELATED POSTS