Playful Kiss makes a dismal premiere (ouch!)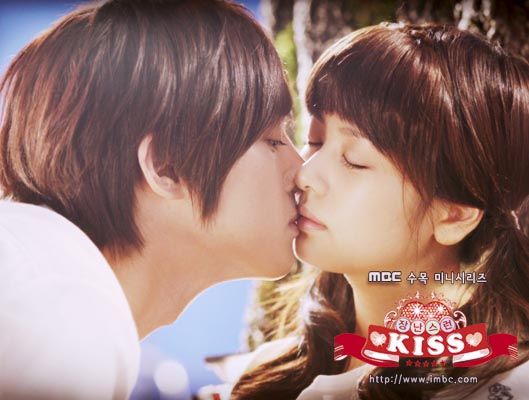 OUCHHHHH. Even for those who don't put much stock in drama ratings, this has to hurt: Playful Kiss premiered today with a painfully low rating, 3.5%. That's even lower than the flop it replaced, Road No. 1, which ended on an already low 5.3%.
Unsurprisingly, competitor KBS Baker King Kim Tak-gu held a distant lead with 44%. SBS's My Girlfriend Is a Gumiho stayed in second place with an 11.9%.
As in any discussion of ratings, please note that I make no judgments on quality of content. I'm still eager to dive in and watch the drama, and my anticipation of its story and appeal remain undiminished. It's just that, 3.5%, well… that's harsh, man. I wonder if rerun numbers on the weekend will be appreciably better.
To be honest, I was expecting Kiss to premiere in third place, but I thought it would be a lot closer than that. Perhaps idol power is not what it once was — or maybe it never had quite the pull that the media hyped it to have, with similarly low numbers for the anticipated Sungkyunkwan Scandal (6.3%) on Monday.
(I know you're probably eager to talk about the episode, so can I just ask that you keep the BIG spoilers out of it? I'm looking forward to watching the premiere and would love to let plot surprises have their intended effect.)
Via Star News
RELATED POSTS
Tags: drama ratings, Playful Kiss