The cast of new daily drama Smile, Dong-hae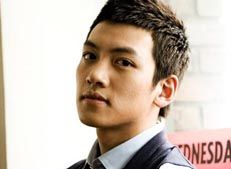 KBS's daily drama Fine Windy Day (or Good Day For the Wind to Blow) is nearing its end, and its replacement drama will be Smile, Dong-hae [웃어라 동해야], which begins its run next week.
Here's an introduction the young up-and-comers who comprise the cast, led by Ji Chang-wook, whose casting I'm happy to see since he played such an endearing role in last year's hit weekend drama Sons of Sol Pharmacy. (He played the timid youngest son with "sissy" interests like sewing and quilting, who ended up raising his best friend's daughter while just 20 years old.) He followed that with a supporting role in Lee Jun-ki's Hero, and now finds himself in his first leading role.
In Smile, Dong-hae, he plays the titular character of Dong-hae, whose "beautiful but mentally deficient" mother was adopted to the U.S. and raised him as a single mom. Dong-hae moves to Korea with his mother because of the woman he loves, who then betrays him. He looks for his father, who is a total stranger to him, and in the process finds a different love and puts together a new family in this "touching story."
Smile, Dong-hae is written by the "hitmaker PD and writer combo" Kim Myung-wook and Moon Eun-ah of 2009's popular You're My Destiny, which had ratings that surpassed 40%. It's also the drama that my mother calls "the worst written drama of all time, ever." (But she watched every episode and then liked to grouse about it. It had that oddly addictive combination of ridiculous storylines and makjang elements that made you want to see what happened even as you cursed at your TV.)

Oh Ji-eun
Like Ji, Oh Ji-eun is familiar with weekend family-drama success; her role in Three Brothers as Lee Jun-hyuk's love interest raised her profile significantly, and she's just now starting to shed the label of "rookie actress." Oh will play a lively, easygoing woman who works as a kitchen staff member at a hotel. She grew up poor after her father went bankrupt in her childhood, and therefore will do anything within the boundaries of the law to earn some cash. She falls in love with Dong-hae.
Then there's Clazziquai's Alex, who has been taking on more acting roles recently, last seen in MBC's romantic comedy Pasta. He'll play a supporting character who is a poor student preparing for state exams.
Park Jung-ah is another pop-singer-turned-actress (of girl group Jewelry), whom you may remember as Jenny Ahn in SBS's Prosecutor Princess. She changes up her image a little in taking on a character with a quirky, mischievous personality, who's also a smart television announcer.
Lee Jang-woo is another singer-actor of the group 24/7, but who may be more famous for his recent revelation that is is the cousin of Fly To the Sky's Hwanhee. He'll develop a love triangle with Park Jung-ah's and Ji Chang-wook's characters, and plays an uber-confident, ambitious hotelier. Coincidentally, like Oh Ji-eun he was also in Three Brothers.
Last but not least is Joo-yeon, another idol-star singer (this drama's really teeming with them, isn't it?) of the girl group After School. She'll play Park Jung-ah's younger sister, an immature girl who's got a knack for causing trouble. According to her management, "With this drama, Joo-yeon will be continuing as a singer while acting, doing both at the same time. She's showing fierce determination toward her first acting challenge." Not only that, she'll continue participating in the KBS variety program Invincible Youth; in order to allow for her to also shoot a daily drama, the variety show agreed to work around her schedule.
Smile, Dong-hae premieres on October 4.

Park Jung-ah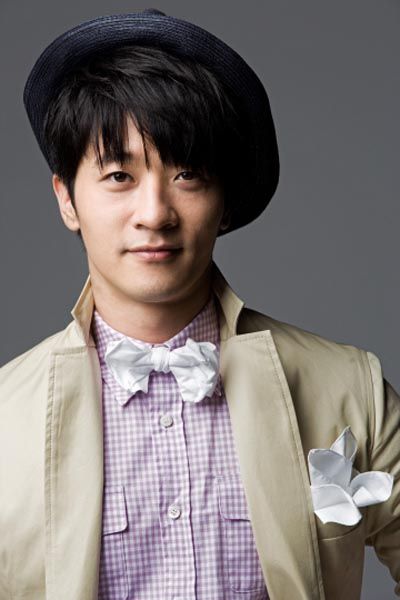 Alex

Lee Jang-woo

Joo-yeon
Via OSEN, TV Daily, Review Star, Yonhap News
Tags: Alex, Ji Chang-wook, Lee Jang-woo, Oh Ji-eun, Park Jung-ah