Han Ga-in's first CF with husband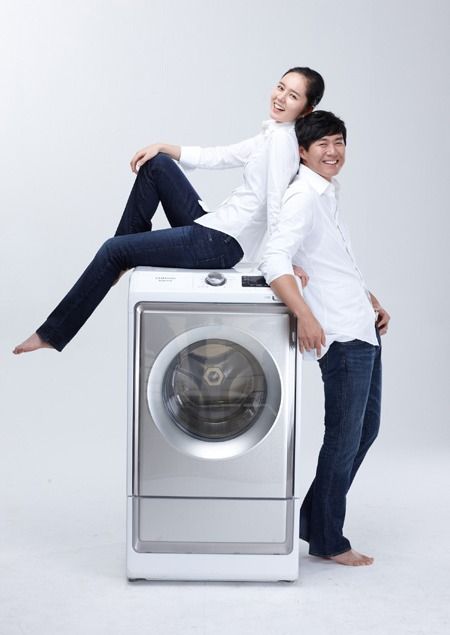 I've never seen anyone dressed so well to do laundry, but hey, I suppose a couple in their last wearable clothes isn't really going to sell high-end washing machines. Although, now that I think about it, beautiful couple down to nothing but their last socks and underwear? That might actually make me sit through a commercial.
Ahem. Anyway, actress Han Ga-in (Bad Guy, grumble grumble) poses for her first CF with husband Yeon Jung-hoon (East of Eden, also grumble grumble). Heh, at least they both starred in dramas of equally epic badness. No. I take that back. Bad Guy trumps East of Eden. Bad Guy trumps everything in the badness category. [Except Cinderella's Sister. –javabeans]
The couple married in 2005, and has hit a few waves, recently fighting back some rumors of divorce. Perhaps the CF was undertaken to counter the rumors and show the couple in domestic bliss? Oh, the wonders of a good modeling campaign.
Via Joongang.co.kr
RELATED POSTS
Tags: CFs, Han Ga-in, Yeon Jung-hoon